This post may contain affiliate links, which means if you click through and purchase something using my links, I receive a small commission. You can click here to read my disclosure policy ? Thank you!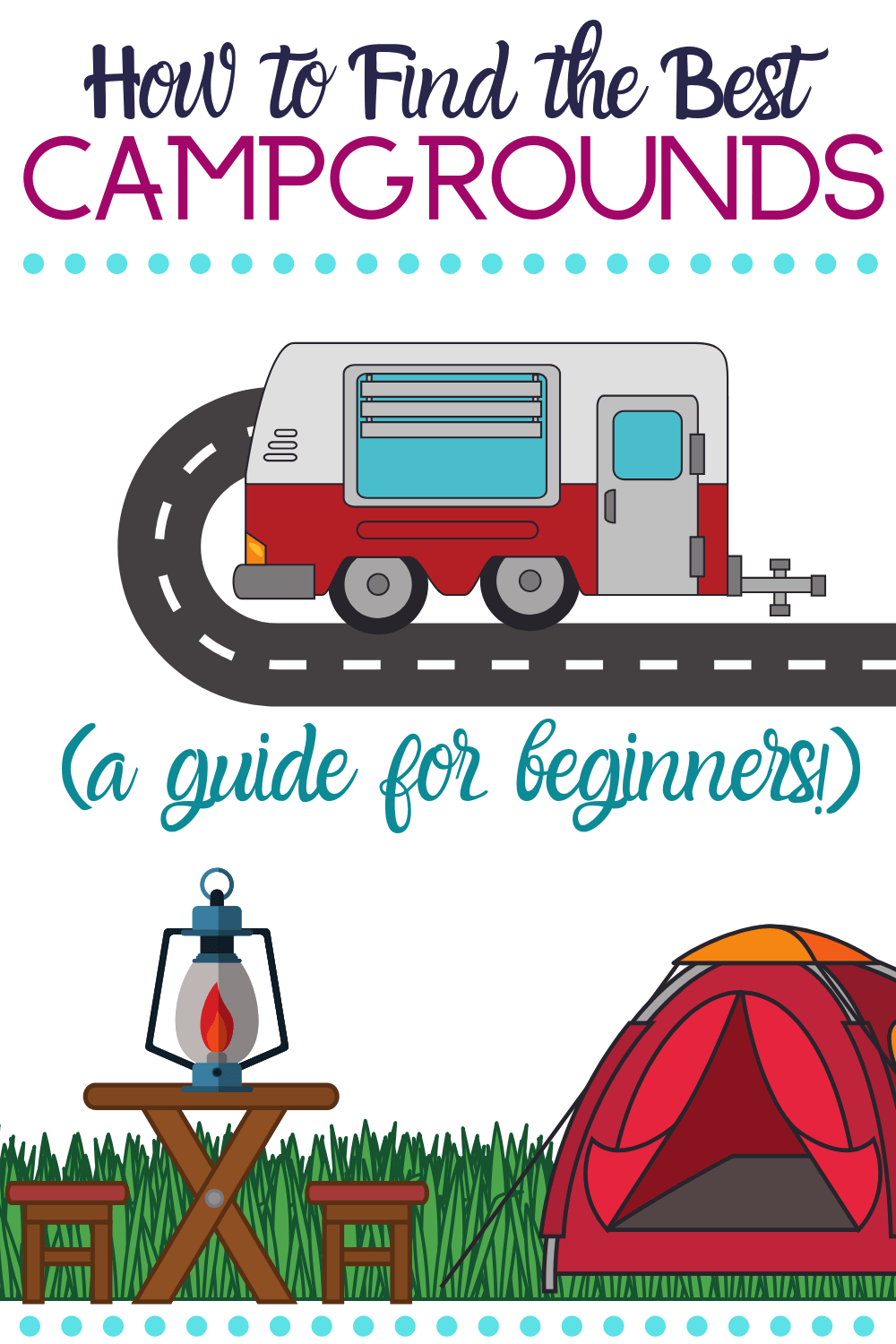 By now, you definitely know I am a big fan of camping (and so are these 20 frugal camping experts!) Camping is a cheap way to explore the US (or where ever you live), a fun way to entertain yourself camping, and a good way to get away from ever-present technology. That said, if you're not familiar with camping, you might not know where to start – where to stay, what to eat, how to budget, etc. Over the next few weeks, I'll cover all you need to know for beginner's camping – starting with campgrounds, how to find them, and how to evaluate them.
How to Find Campgrounds
HipCamp – HipCamp is a pretty new site for campers, sort of like the Airbnb for camping. I found it last year, when my husband and I did a big camping trip (3 weeks of camping and Airbnb'ing up the Pacific Coast!) and HipCamp was just starting to be useful. Since then, HipCamp has gotten so much more useful when it comes to finding great campgrounds.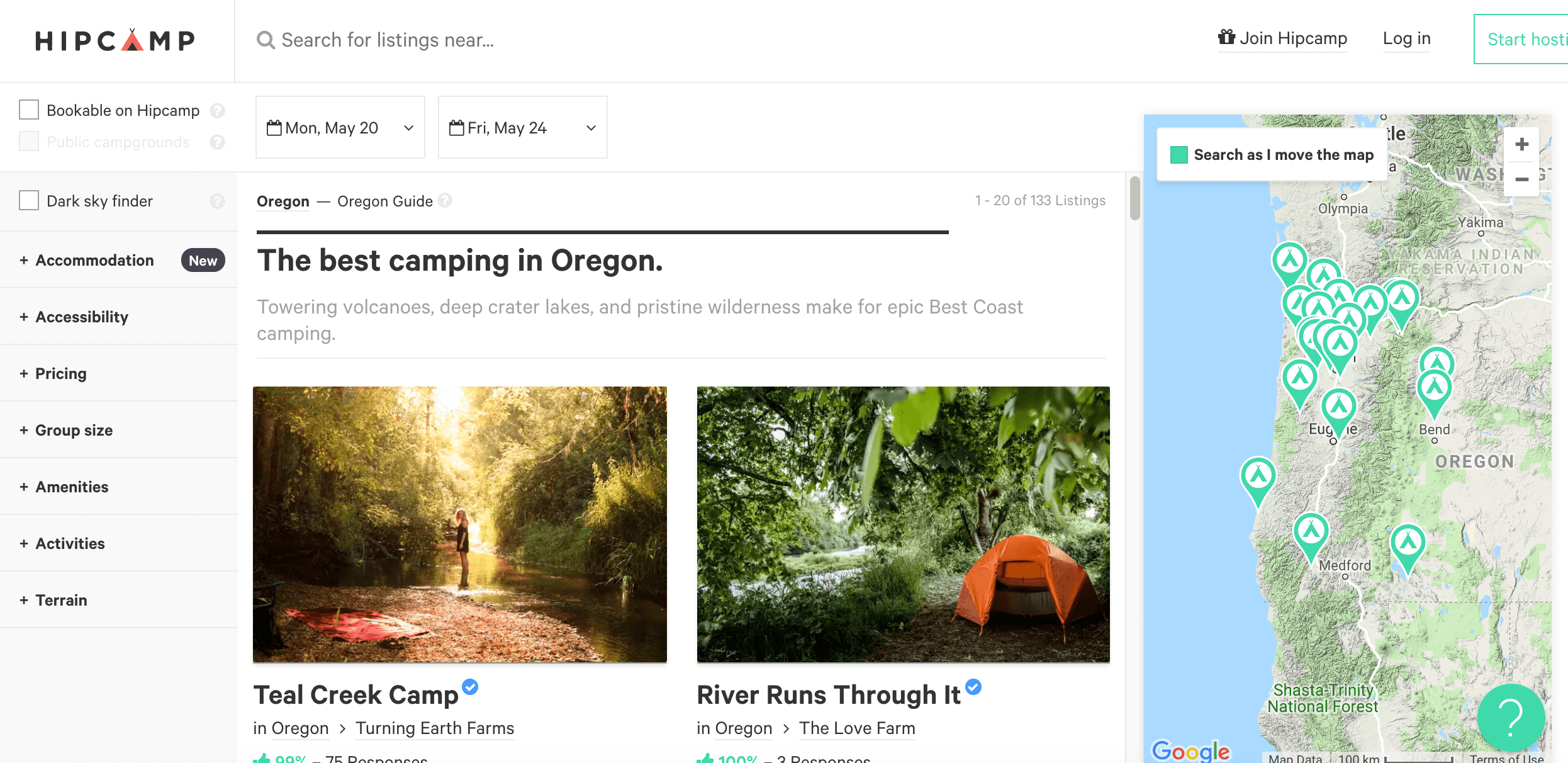 With HipCamp, you search for the area you want to be in (like the Oregon coast) then search by amenities, price,  size and more. You can stay in campgrounds, people's yurts, interact with your "hosts" as much or as little as possible.
You can get $20 off your first HipCamp stay using my referral link here.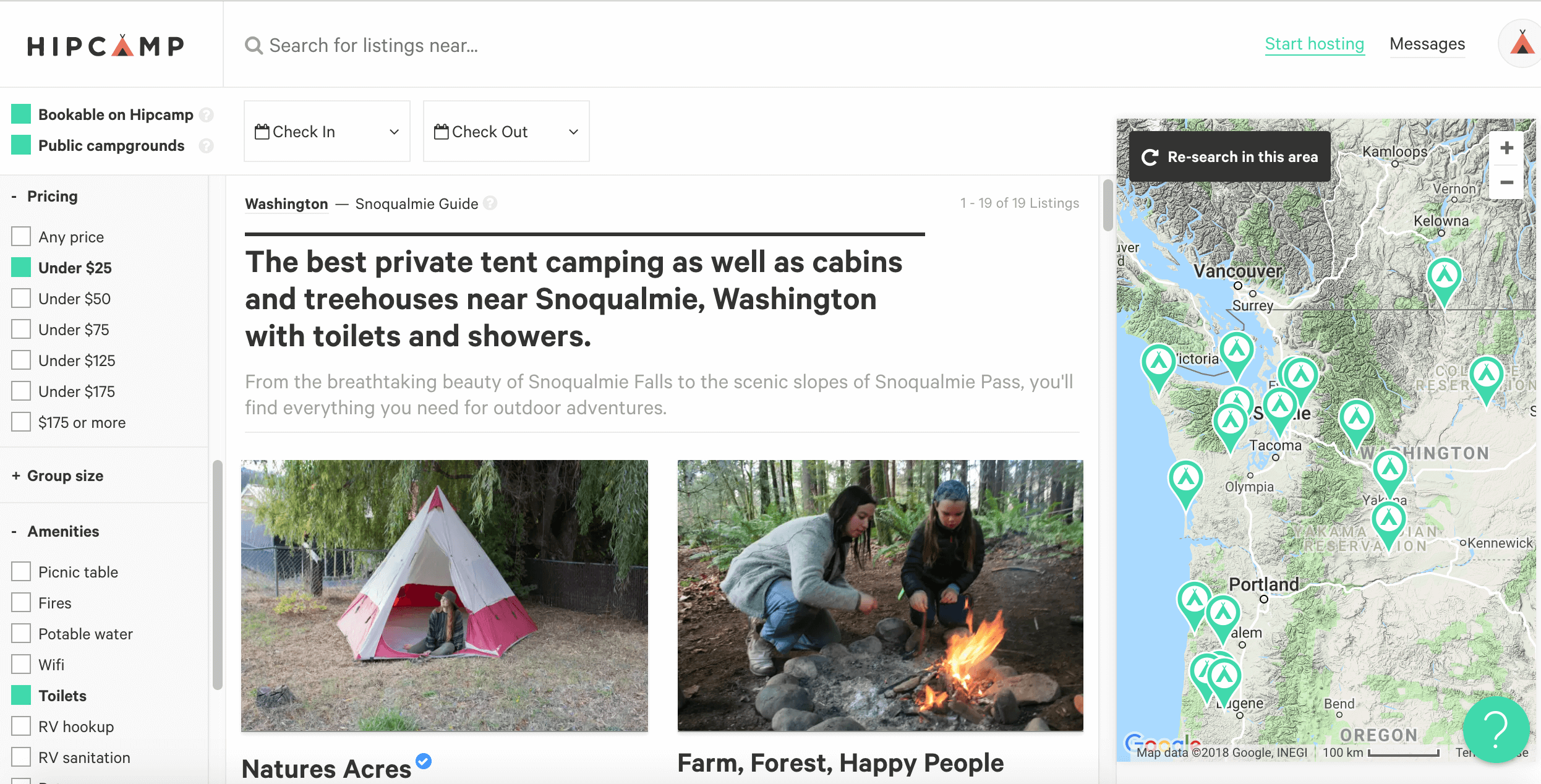 KOA Campgrounds – stands for "campgrounds (kampgrounds) of America", one of the most famous camping names out there. KOAs can be a little more expensive that most campgrounds, but one thing I love about KOA campsites is running water! KOA sites usually have running water, flush toilets and showers – something you'll likely want after a couple of days tent camping. KOA sites are also great for those new to camping, as most KOA campgrounds also offer convenience stores, pet playgrounds and other amenities.
You can read more about KOA campgrounds, where to find them, and how much they cost here. KOAs can be found almost everywhere, and it's easy to find and reserve campsites through the site. The ease of finding sites, booking online and seeing photos of where you'll stay make KOAs a great option, especially for new campers.
National Park Service
National Park Service – one of my favorite sites to visit to scope out tent camping, NPS is a shining example of everything the government does right! Beautiful, easy to navigate site with plenty of information about where to stay, what restrictions are in place (in Arizona, you'll frequently encounter "fire alerts" because wildfire is a very serious, deadly problem here), plus fun activities for the whole family.
For example, the NPS does a great job for Saguaro National Park here in Arizona – it covers Junior Ranger programs for the kiddos, what kind of alerts you should be aware of, plus any hikes or tours going on over the upcoming weeks. The NPS site makes it easy to find, and plan, your camping fun!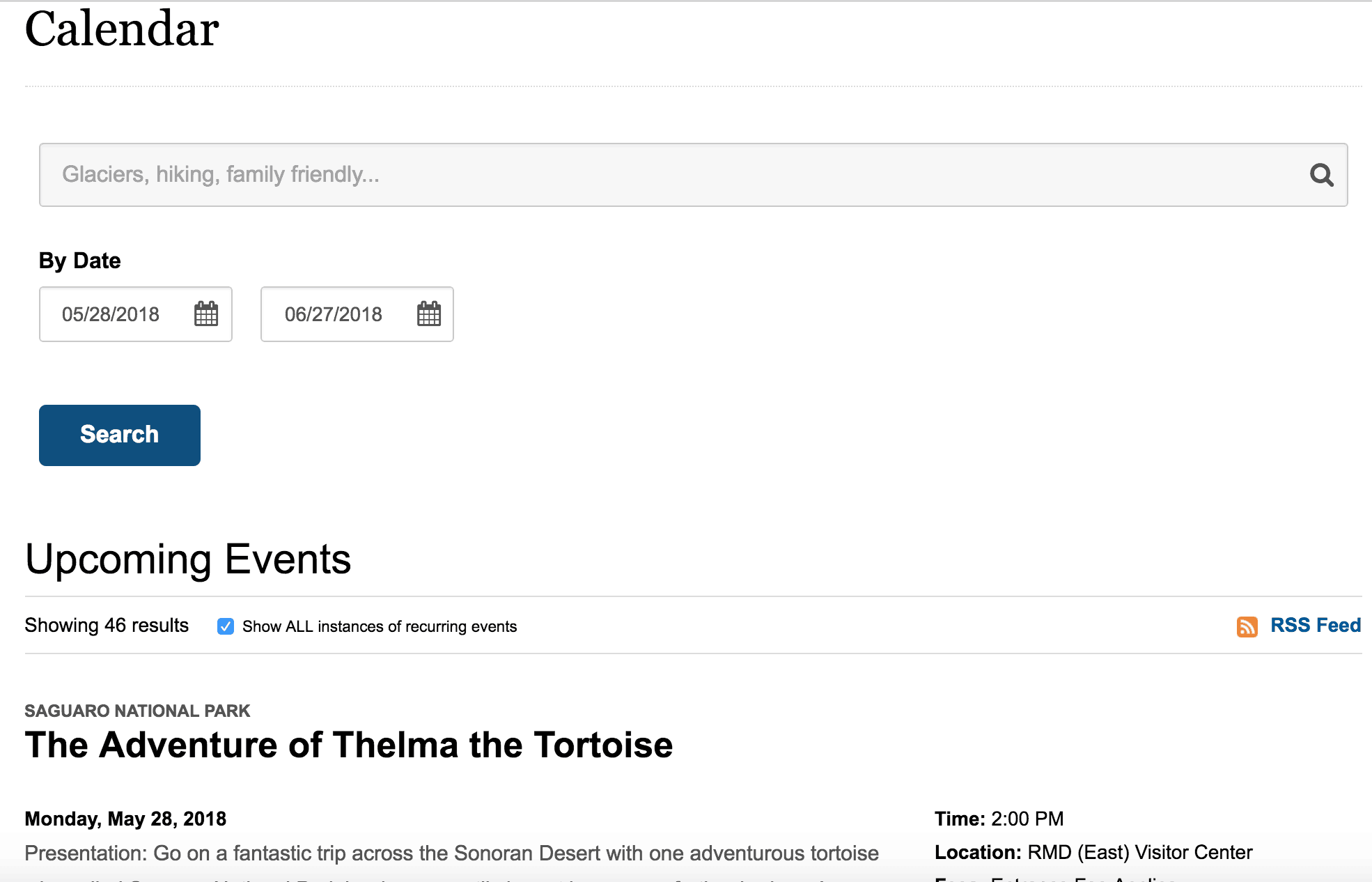 Reserve America – not as user-friendly as KOA Campgrounds, but Reserve America is a good starting point to see what is out there for tent camping, day use, and more. Reserve America provides you with an overview of the site you're looking at, including the weather, amenities, and photos (if available, like this example in near Yuba River, California).
Campendium – truly free camp sites! Not only can you find free campsites, you can also read reviews (where available). What is "free" camping? Also known as boondocking or dry camping, free campsites are a lot less newbie-camper-friendly – unless you are adventurous!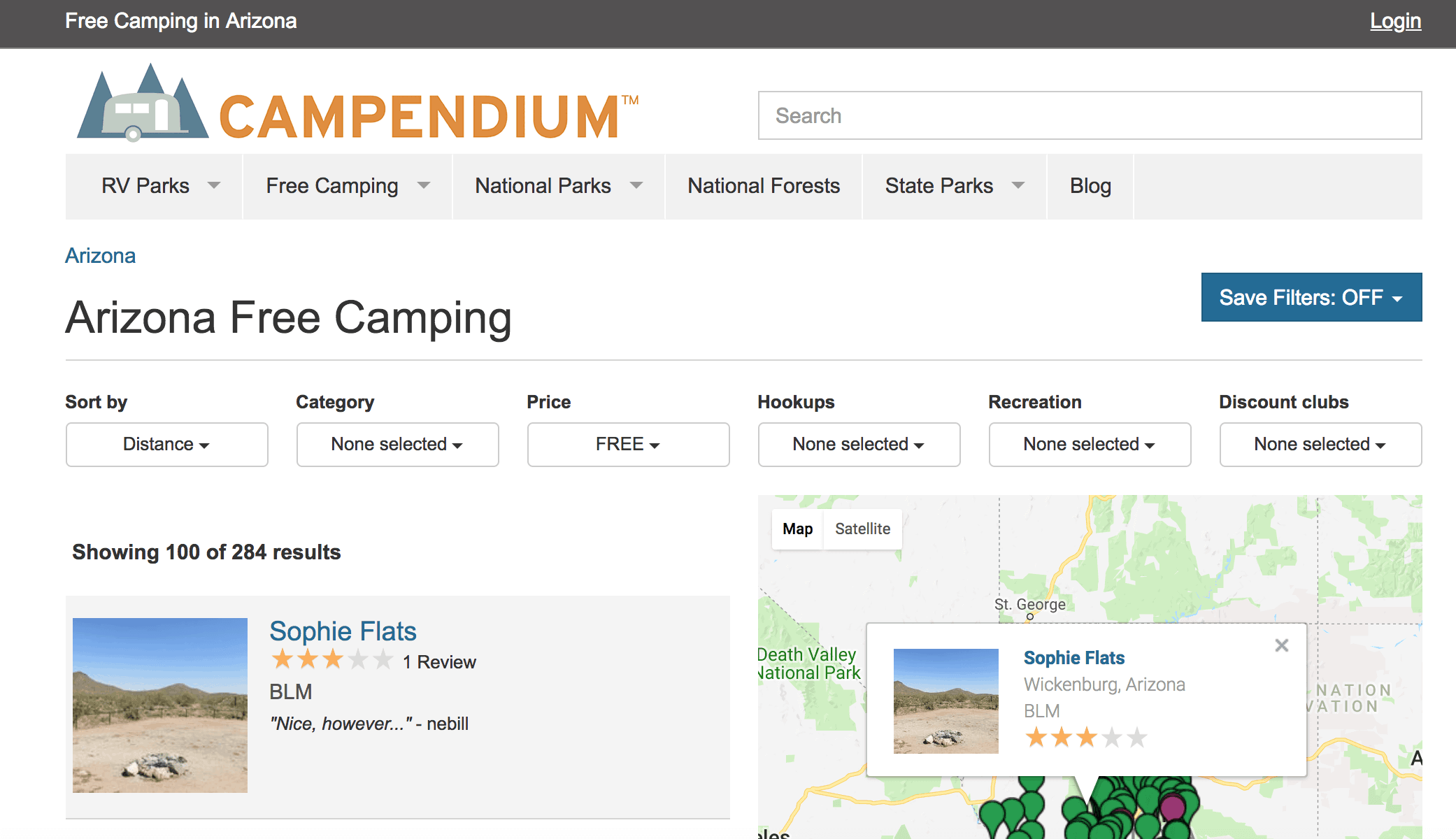 Campgrounds and Amenities
If you're new to camping, be honest about your expectations when you're preparing for a camping trip. Are you the kind of person who needs running water and a shower every day? Do you prefer toilets, not vault (i.e. poo into the abyss) toilets? You'll want to look for amenities like "running water" "toilets" (not vault toilets) and showers if so.
If you don't need those things, or want to rough it a little more, you don't really have to pay attention to the amenities when you're booking. However, if you're bringing your dog camping or a trailer, you will want to make sure the area is "dog friendly" or has trailer hook ups.
If you're new to camping or haven't done it in a while, I suggest starting small. To keep it really casual and fun, I would recommend you go for a short weekend (Friday and Saturday night), get a place not too far from where you live (2-4 hour drive max), get something with toilets and showers, and try to pick a destination with some good hiking or other outdoor activities. This will ensure camping won't be too tiresome or challenging, and having a good first experience (or return experience) camping is the right way to get pumped for more camping in the future!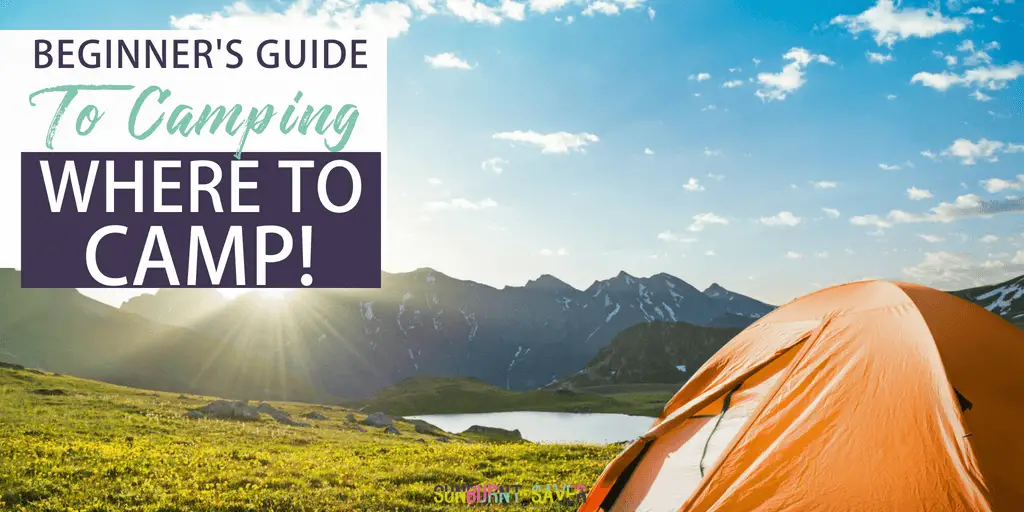 How to Read Reviews of Campgrounds
When you're searching on HipCamp or TripAdvisor or other review/booking sites, read reviews carefully. For instance, if you're camping with a dog, search for reviews that have the word "dog" or "dog friendly" in the review. You're looking to make sure dogs are allowed in the park, and whether or not there are any restrictions on where your dog can hike.
Don't judge reviews just on star rating – let's say the hiking spot you're interested in gets 3/5 stars. Hard to determine if it's a good spot, right? Well, let's say someone rated that spot 1/5 stars and said "park rangers too strict, can't have a stereo playing all night." Well, as someone who wants to sleep and get up early to hike, I'm really happy to hear the park rangers are strict about partying! I would rate that 5/5 stars, not 1/5.
Read the reviews critically. If multiple people are saying things like, "place was filthy and running water didn't work", you can probably trust the area is dirty and doesn't have reliable running water. On one hand, there might be fewer people staying there, but if you're counting on (and paying for) running water, you might want to rule it out.
Overall, camping is super fun and, with a little planning when searching for campgrounds, you can have a great time! What type of recommendations do you have when searching for campgrounds?