This post may contain affiliate links, which means if you click through and purchase something using my links, I receive a small commission. You can click here to read my disclosure policy ? Thank you!
If it were up to me, I would eat peanut butter and jelly, salads and smoothies for breakfast, lunch and dinner (and maybe even in that order!) Unfortunately, you can't really get away with that type of lifestyle when you have a family. Something about "balanced meals blah blah blah" 🙂
I really only have three good, go-to meals and, after several months of repeating those meals, plus throwing together random meals or just giving up and ordering pizza, I had it! I was wasting money on expensive, so-so meals because I am not a good cook. Recipes do not come easy to me. I like meals that are quick, easy to make, are healthy-ish and taste good. Is that too much to ask?
Not with The Dinner Daily! I had heard about this site from a blogger friend, Lauren of the Practical Penny (you should read her stuff too!), and it sounded too good to be true. Every week, The Dinner Daily sends you a week's worth of dinner recipes, with ingredients found at your local store. Even better? The Dinner Daily plans meals around your store's weekly specials and coupons – bringing your grocery bill down!
So does The Dinner Daily really work? Can it really save you money and help you make delicious meals? Here's what I found!
Note: this post does contain affiliate links, but I never recommend products I haven't tried and like. Not only do I like The Dinner Daily, I LOVE The Dinner Daily! You can sign up and get two weeks free with this link. 
My Experience with The Dinner Daily
Dinner and Family Harmony
Basically, my experience with The Dinner Daily has been life-changing. I'm not exaggerating! I signed up with it a month ago, and out of the roughly 15 meals we've made, 13 of them have been hits. Out of the two we didn't like, one my husband didn't like the sauce it called for and the other meal was just too healthy and boring 🙂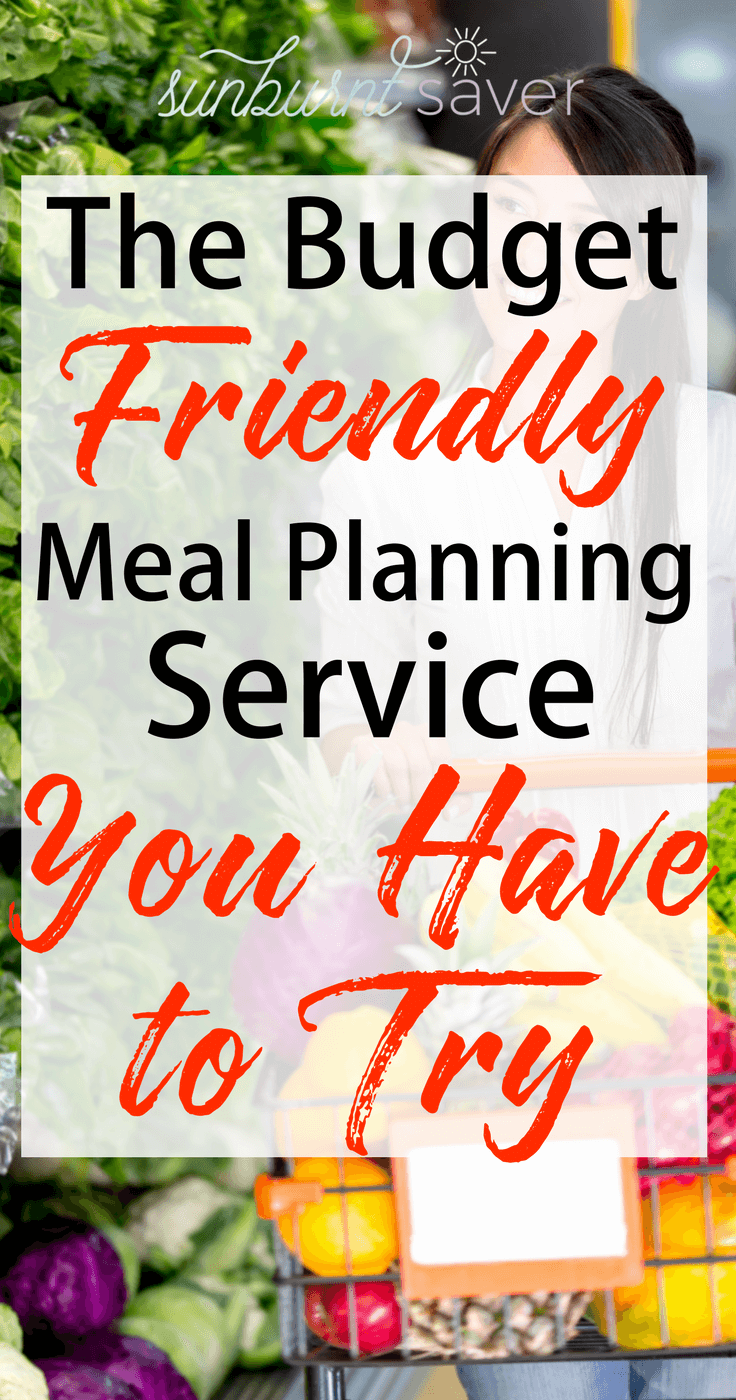 For my husband and I to agree on dinner is practically unheard of, but The Dinner Daily has brought dinner harmony to our house. My husband eats meat and I'm vegetarian, and we usually eat vegetarian because it's just easier (and cheaper). He's not thrilled to eat vegetarian all the time (and take the leftovers to lunch), but with The Dinner Daily, the meals are so delicious, he actually looks forward to them!
With The Dinner Daily, you can choose whether you need recipes to feed two people or to feed four or more (family size). Since it's just the two of us, my husband and I make the two-person meals yet we always have leftovers.
For the budget-conscious, this means that when you're buying these meal ingredients, you don't have to worry about lunch meals. As long as you're happy with leftovers for lunch, as we are, your dinners are essentially stretched to cover lunch – meaning your grocery budget shrinks.
Want to try The Dinner Daily? 
You can try two weeks for free here with this link. 
The Dinner Daily Really Saves You Money
At first, I didn't believe The Dinner Daily could save you money as they claimed. I was sure stores' weekly specials weren't that different, so it didn't matter where I shopped for ingredients. For the first two weeks, I shopped at my favorite grocery store (which unfortunately is not supported by The Dinner Daily). My grocery budget stayed the same, but it didn't go down like I thought it would.
Then I started shopping at Fry's, one of the grocery stories that The Dinner Daily tracks. You can see it in the picture below, but when I actually used The Dinner Daily like I was supposed to (buying ingredients for meals they created based on Fry's weekly specials) I noticed a huge savings.
Where I used to get one week's of worth of meals (breakfast, lunch and dinner), for $80 or more, now I was getting it all for $50. That's a savings of $30 a week, bringing our monthly grocery budget down from $320 to $200. Yes!!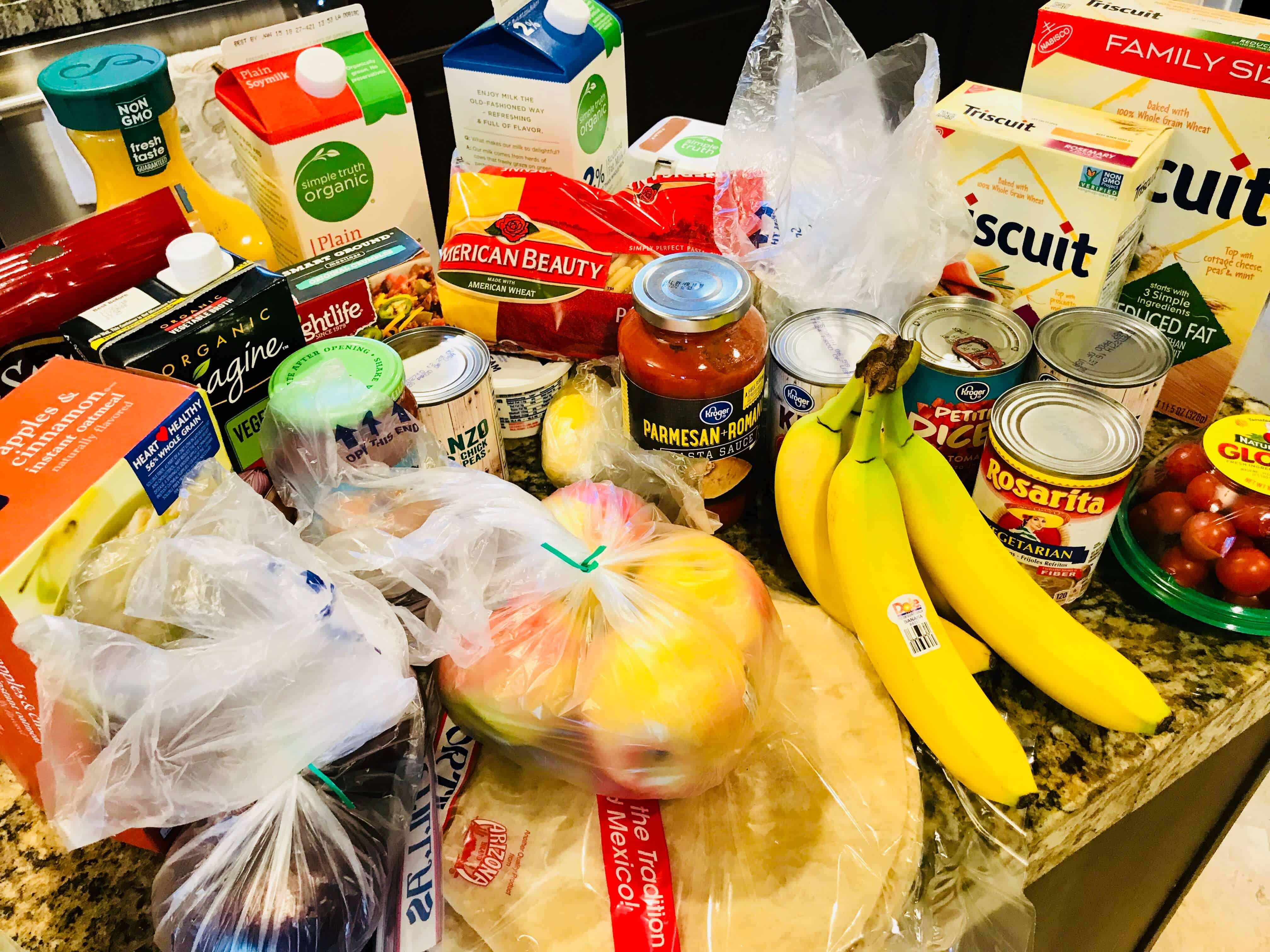 Since that grocery haul, I've seen our grocery budget hover at $50, all because I follow The Dinner Daily's recipes. That includes our budget for breakfast and snacks. If we want alcohol, yes our budget goes up a bit, but that's a splurge anyway.
You Won't Be Bored with The Dinner Daily
I have to say, our options since we eat 90% of our meals as vegetarian, are limited. But meals repeat infrequently (so you'll probably see the same meal 1-3/months if your diet is restricted) and they're yummy.
If you eat more than just veggies, I can't imagine you would get bored with The Dinner Daily recipes. They have recipes featuring chicken, beef, pork, salmon and more. In addition, if you don't want one of the meals The Dinner Daily is suggesting, you can swap it out for another meal in their drop down menu:
Finally, almost every meal comes with a side. Usually, it's pretty basic, like steamed veggies, but even the addition of a yummy side (the herbed rice is my favorite!) is something I wouldn't have thought of, and it makes the meal that much better.
Want to try The Dinner Daily? You can try two weeks for free here with this link. 
Cons of The Dinner Daily
There aren't a lot of downsides to The Dinner Daily, but here are a few I've noticed:
Not all grocery stores are supported, which can limit your weekly specials and how much you can save
The Dinner Daily doesn't offer breakfast menus, which is disappointing because I bet they'd be delicious! However, without a breakfast menu or recipes, you do have to add breakfast expenses to your grocery budget
Want to Try The Dinner Daily for Free?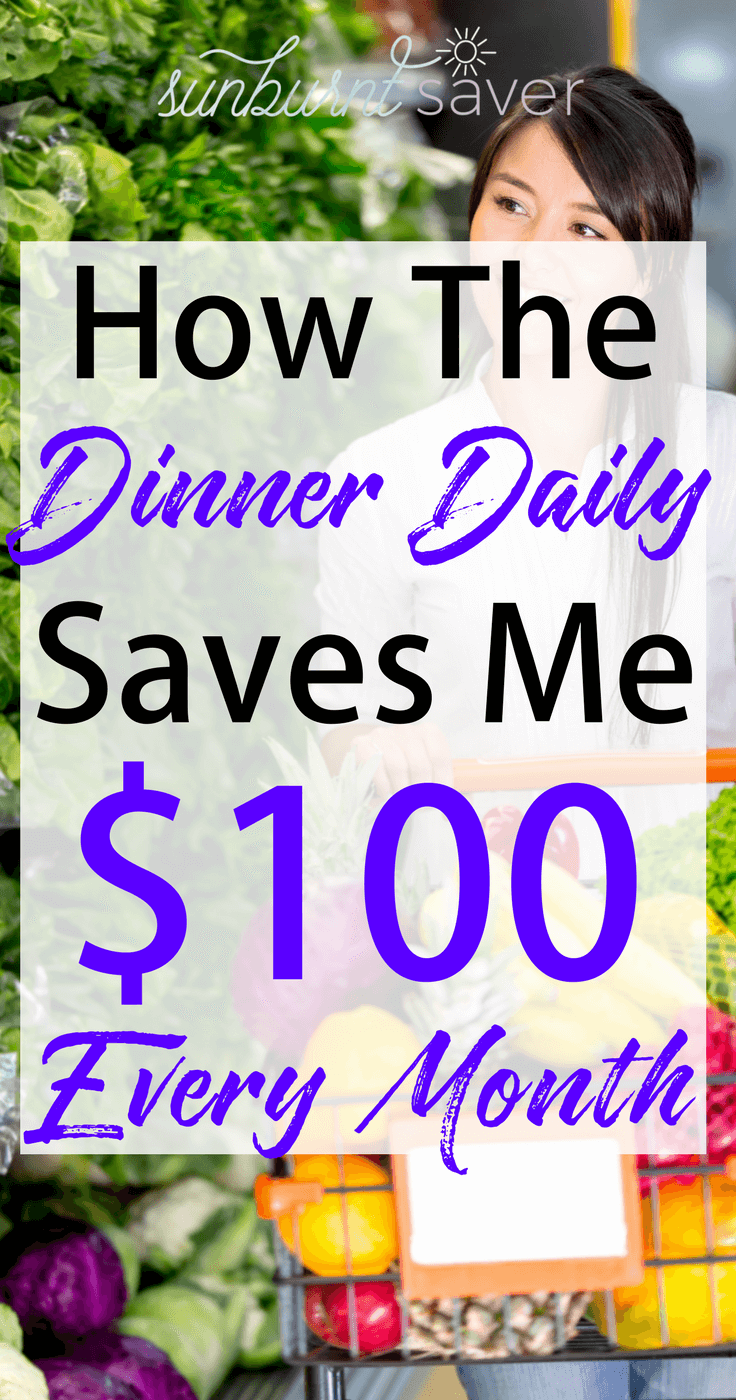 I'm looking for meals that are easy, quick to make, healthy-enough, delicious and budget-friendly. For the longest time, it was impossible to find recipes that did all of that.
At $1.50 a week, I thought The Dinner Daily was too good to be true, but it's not. You can try two weeks for free here with this link. Give it a shot – I think you'll like it!
Have you tried a meal planning service before? What did you think of it?
Looking for more posts on groceries and saving money on your grocery budget? Check out Are Grocery Delivery Services Worth It?