This post may contain affiliate links, which means if you click through and purchase something using my links, I receive a small commission. You can click here to read my disclosure policy ? Thank you!
I looked at the utility statement, then at one of my soon-to-be roommates, then at the paper statement again in disbelief. "The utility company says we can't get utilities unless I have my parents co-sign or unless we pay a huge deposit." Our eyes wide, we stared at each other – two hopeless 22-year-olds who still needed their parents (because you know we didn't have tons of money for a big deposit!)
The year was 2010, and I was about to move into an apartment with two friends from high school. We were all very excited about being adults (2 of us having just graduated from college and the third one finishing later that year). However, my roommate and I had just been denied utility service by the one and only local utility in our city. He didn't have any credit, and my credit was shot due to some unfortunate shopping choices when I was 18.
Related: 10 Spending Traps I Avoid After Becoming a Financial Failure at 18
Was it possible that we were going to have to beg our parents to co-sign for us to get utilities? And how could two young adults be so pathetic they couldn't even get utilities?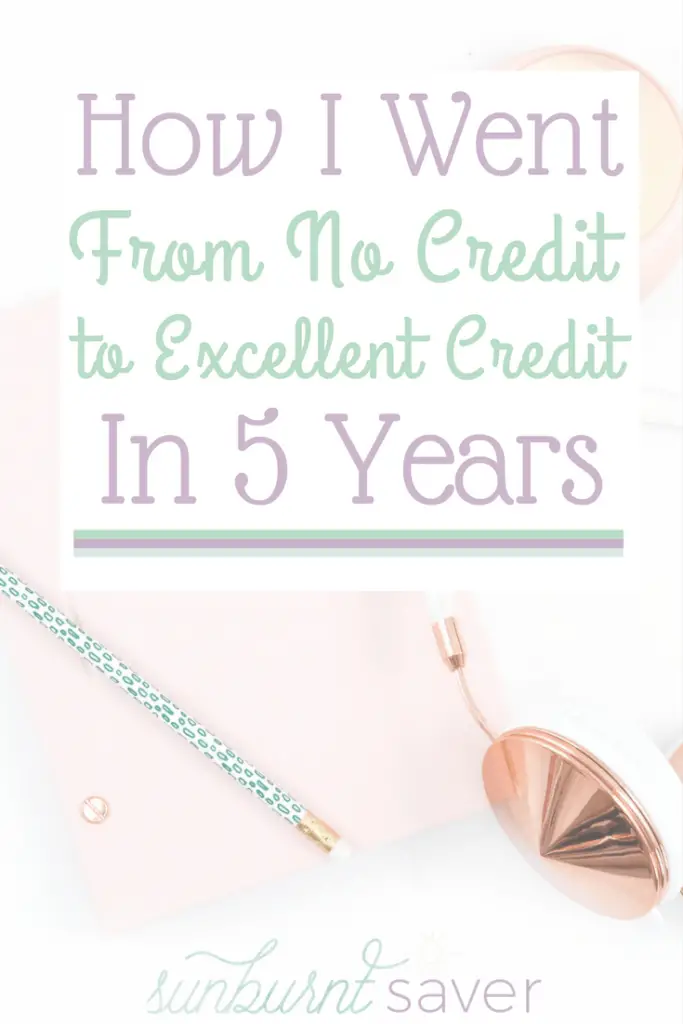 How Credit Usually Works for Young Adults
In general, unless your parents put you on their credit card when you're a teenager, most teens graduate from high school with virtually no credit score (which can be as unhelpful as a bad credit score). This was true for my roommate, who didn't have any credit cards and didn't own a car he still owed money on (to show records of on-time payment).
If you buy a car in your name and make a record of on-time payments, that can be another way to show credit worthiness at a young age, or if you qualify for a retail credit card and make on-time payments. There may be other circumstances that help you get good credit by age 18, but I'm covering the typical ways 🙂 Leave a comment below if you come up with more ways for teens to generate good credit!
My parents also hadn't given me access to their credit, but at 18 I was approved for a retail credit card, and promptly bought $150 worth of clothes that I didn't end up paying back (long story, but the bill was sent to a previous address, I never received it, and the Internet payment I sent never went through). It turned into debt, which was sent to collections, which immediately and negatively impacted my just-beginning credit score.
Related: About Me!
We had both gotten through college somewhat on our own, but I lived on campus all 4 years in college, which was wrapped into my student loan debt, and my roommate had lived with his parents all 4 years, so neither of us had a record of on-time rental payments either. We were pretty much stuck with no credit (him) and bad credit (me).
Establishing Good Credit
Lucky for us, our third roommate had good credit thanks to on-time payments of her car, so she got us utility access without paying extra or getting parents to co-sign. However, I learned a big lesson that, if I ever wanted to live on my own and get approved for anything in the future, I had to build a good credit score.
Debt Myths Millennials Fall For
Myth: Having ANY debt means you will never have good credit
There are a few things that go into a good credit score (generally 690 and up). One of the biggest is making on-time payments. That's it! That's the number one way I went from having credit so bad I couldn't get electricity to being given lines of credit in the thousands of dollars. For real.
I worked two jobs to make sure I could pay my student loan debt every month, on time. I created a rudimentary calendar with due dates of my student loan payments, which I made sure to always pay early (no late penalty fees!) I paid for my share of the apartment on time, the utilities on time, and my cell phone on time – if not early.
I also didn't suffer: I went out with friends, got a gym membership (and went 3x a week!) and even met my now-husband. I didn't pay extra to my student loans (bad call in hindsight) but I also didn't feel like building my credit really made me suffer that much. Plus, I got discounts at the retail store that was my second job, heyo!
Myth: If you have A LOT of debt, you'll never have a good credit score
I graduated from graduate school with so much debt. So much. However, I continued to make payments on my student loan debt, plus all of my other bills, and even having a huge amount of debt didn't negatively impact my credit score. My credit score improved a bit, inching up past 500.
Myth: If you have debt, you'll never be approved for a credit card
While my credit score was still really low, I did apply for my first credit card and was approved immediately with a relatively low balance ($2,000). It was still a win for me, though, and I used it for all my regular purchases. I paid it off immediately, early, and used the cash back for holiday presents. 
Myth: If you have debt, you'll never qualify for a mortgage or if you do, the interest rate will suck because you have a low credit score
After several years of diligently paying off my debt, I finally started regularly monitoring my credit score – to my happy surprise. My husband and I applied for a mortgage and, given how slowly my credit score had been inching up, I assumed my (mostly debt-free) husband would have a much better credit score.
It turned out I had a better score – 780 to his 760! His student loan debt was "only", at the time, $15,000 while mine was $75,000 and growing, yet my extreme diligence (even making payments twice a month just to get extra ahead on paying off my student loans) gave me a slightly better score. We ended up getting an interest rate of under 4%, too – pretty darn good for all the debt I had!
I guess I wasn't a financial failure anymore.
Good Credit is a Journey, Not a Destination
So how did I improve my credit score from something that couldn't even qualify to turn on the lights, to something I could be really proud of? In case you weren't paying attention, I went from no credit to excellent credit in 5 years by:
Paying all of my bills on time, no matter what. Yes, I worked two jobs – at several times in my career. If you're young, you can do it – and your spouse/partner/pet will understand and survive!
Not carrying credit card debt as much as possible – I carried credit card debt twice in the last 5 years, but each time I got a second job or, if I couldn't do that, I buckled down and cut out a lot to get that debt paid off. If you can't quickly eliminate your student loan debt, don't take on any more debt and pay off the other debt you have as fast as possible.
Get a side hustle. If you're struggling to make on-time payments, you have to do something about it. Whether that means working retail, serving at restaurants, or working online, the only way to improve your credit score is not dropping or making late payments. Need side hustle ideas? Click here for 3 you can start today!
Debt to credit ratio. While it's very hard to keep my credit ratio high since I have huge debt, I always try to have a few lines of available credit just to balance out my high debt ratio. Basically, to the $86,000 I have in debt right now, I have roughly $38,000 in available credit on credit cards in case of an emergency. It should go without saying but don't use this credit! If you do use your credit cards, pay them off every month. Don't use this available credit to add debt to your life.
It IS possible to rehab your credit score. I started out not even being able to get utilities and now my credit score regularly gets me low-interest rate offers from credit card companies. You do have to sacrifice – paying off debt isn't fun or glamorous, but it feels amazing to have a respectable credit score.
Did you like this post? Please follow me and share it on Twitter – I'd love for other Millennials to know about these credit score myths – and your friends will thank you too!
Do you have any questions about paying off debt or improving your credit score? Any success stories you can share? Let me know in the comments!