This post may contain affiliate links, which means if you click through and purchase something using my links, I receive a small commission. You can click here to read my disclosure policy ? Thank you!
Are you ready for Thanksgiving? Do you have Thanksgiving plans? This year, I'm going over to my parents' house, and we'll be celebrating with more family members than usual. I've been tasked with bringing two desserts this year, up from my usual one, because of all the guests, and I am thrilled. I'm vacillating between a pumpkin bundt cake, a Nutella no-bake cheesecake, or an apple pie. I already will be bringing my usual pecan pie…
In case you didn't already know, I have a huge sweet tooth. Come to think of it, that's probably why I'm tasked with the dessert… However, I also pretty much will eat anything when it comes to Thanksgiving. Mashed potatoes, stuffing, green beans, deviled eggs… if my Mom (or Grandma, or Dad) makes it, I will eat it!
You probably know where this is going, huh? Yup… I'm also trying to maintain fitting into my work clothes, and this time of year is certainly not helping! From leftover Halloween candy, to workplace potlucks and cookie exchanges, to Thanksgiving feasts and leftovers, and finally to the Christmas/Hanukkah/holiday extravaganza, there is a lot of delicious food to eat.
With most things in life, I don't believe in complete abstention. Also, Thanksgiving is not really the time for me to give up on carbs or wine, you know? 🙂 But how can we incorporate a healthy mindset with the excess of the holidays?
Enter: Balancing my food calories as well as I (mostly) balance my checkbook! 🙂 Yes, a repeat of my Halloween Candy Calories post, with a Thanksgiving twist.
If you need as much help as I do reminding yourself how much holiday food 'costs', and how you can replenish your calorie 'bank', this post is for you!
Calories in Delicious Thanksgiving Foods… and How to Torch Them!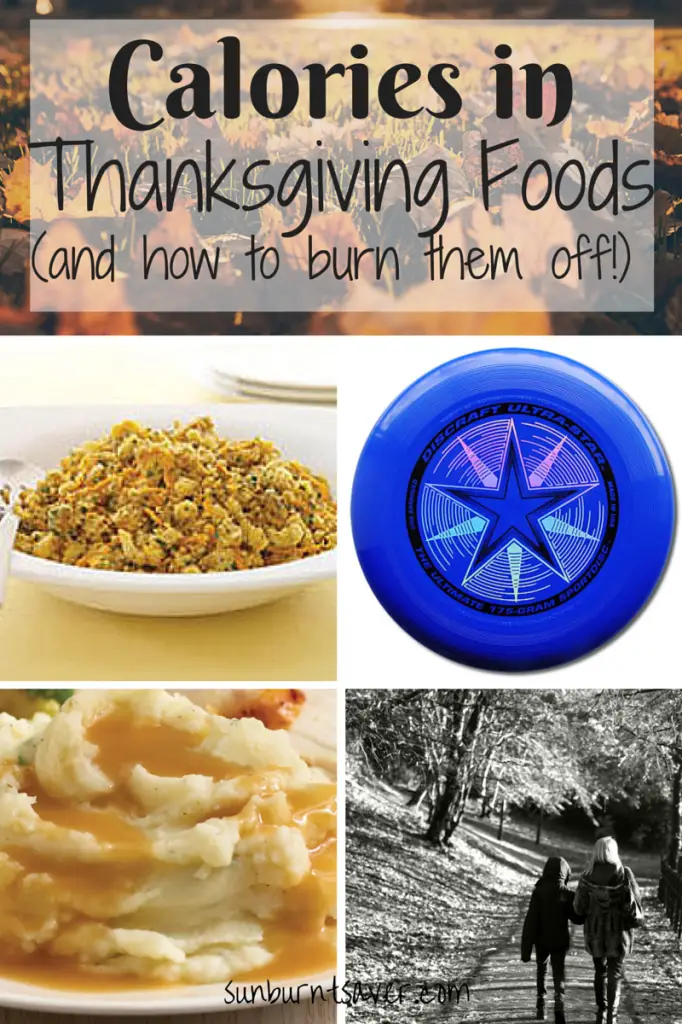 Do you love stuffing as much as I do? And no, not necessarily the Stove Top kind… although that can do, in a pinch. Well, 1 cup of stuffing (Stove Top brand, actually) will 'cost' you 220 calories. Want to burn it off? Grab some siblings and play Frisbee for one hour and ten minutes.
More of a mashed potatoes person? That's okay, me too! A cup of mashed potatoes will 'cost' you about 237 delicious, buttery calories. Gossip about your weird uncle by taking a walk with your Mom for one hour, which will burn off 217 of those mashed potato calories… so you can go back for seconds and then take an hour walk with your Dad!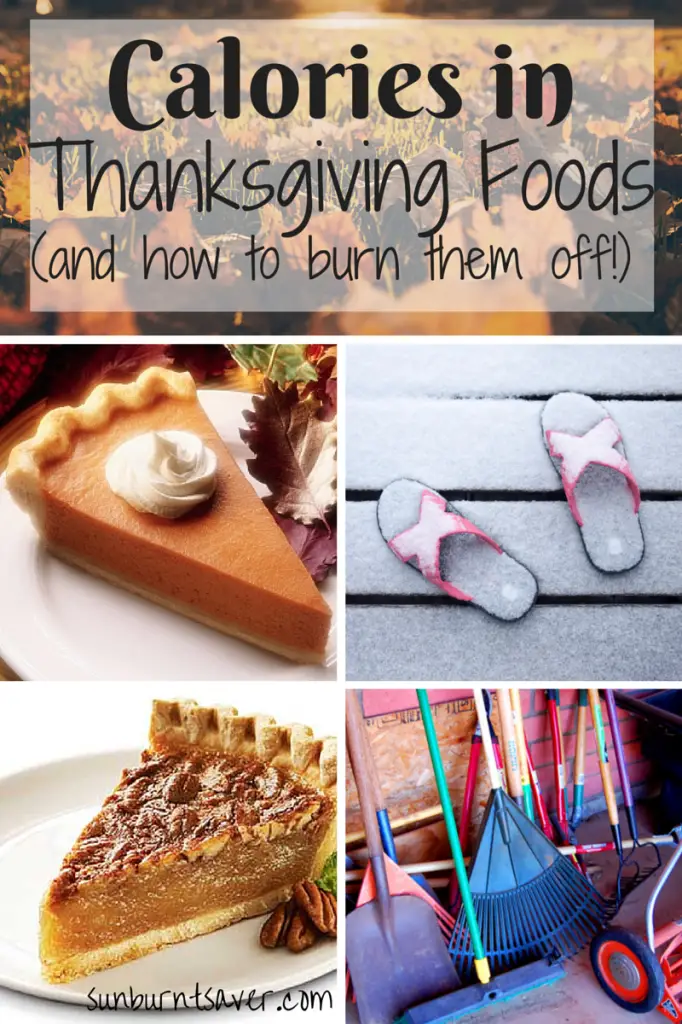 On to the best stuff! A slice of pumpkin pie, crust included, will 'cost' around 323 calories. Are you one of the many people trapped under an avalanche of snow? 40 minutes snow-shoeing around your neighborhood will burn about 350 calories – enough to go back and sneak another tiny slice of pumpkin pie!
Finally, the calorie-killer… pecan pie. One slice of pecan pie will run a whopping 541 calories. Put yourself to work! Two hours of yardwork, such as raking leaves, will burn 526 calories – almost all of your pecan pie!
Note: these calorie-burning calculations are based on a woman weighing 145 pounds. So guys, you may burn more calories doing these activities than the ladies. That means you can eat more… luckyyyyy! 🙂
What are your plans this Thanksgiving? Do you plan on indulging in the yummy food, or sticking to your regular-sized meals? What is your one Thanksgiving food splurge?