This post may contain affiliate links, which means if you click through and purchase something using my links, I receive a small commission. You can click here to read my disclosure policy ? Thank you!
We all know how to save money and pay off debt: spend less and make more. But even though we "know" what to do, it still can be hard to do – unless you have a budget.
You'll notice that I talk a lot about budgeting on this website. I talk about budgeting for:
And so many more topics on budget. One thing you probably get from all my budget talk? Budgeting takes work. Budgeting is not a one time set it and forget it.
Now, for some people, they can set a budget and stick to it for almost the rest of their lives. For others, like me, it's tough and it's something that it's easy to forget about if you're not paying attention to it. Life has a way of getting in the way sometimes, and life events can distract you from your budget, making it easy to overspend, go in debt and get away from your savings goals.
I'm not a natural budgeter. For me, budgeting is something that I'm just going to have to stick to since I want to pay off debt and save for the future.
All this to say: don't get down on yourself if you're like me, and have to stick to a budget! Sticking to a budget can actually be really awesome. Until I started budgeting, I would find myself at the end of the month mad and sad I had bought things I didn't need – and wasn't able to save or pay off debt.
Challenge Yourself to Budget
Since I've been sticking to a budget, I realize that yes, sometimes I do have to say no to certain things, but I'm not sad anymore at the end of the month because I'm not overspending. Or if I overspend in one category, I don't spend as much in the other categories.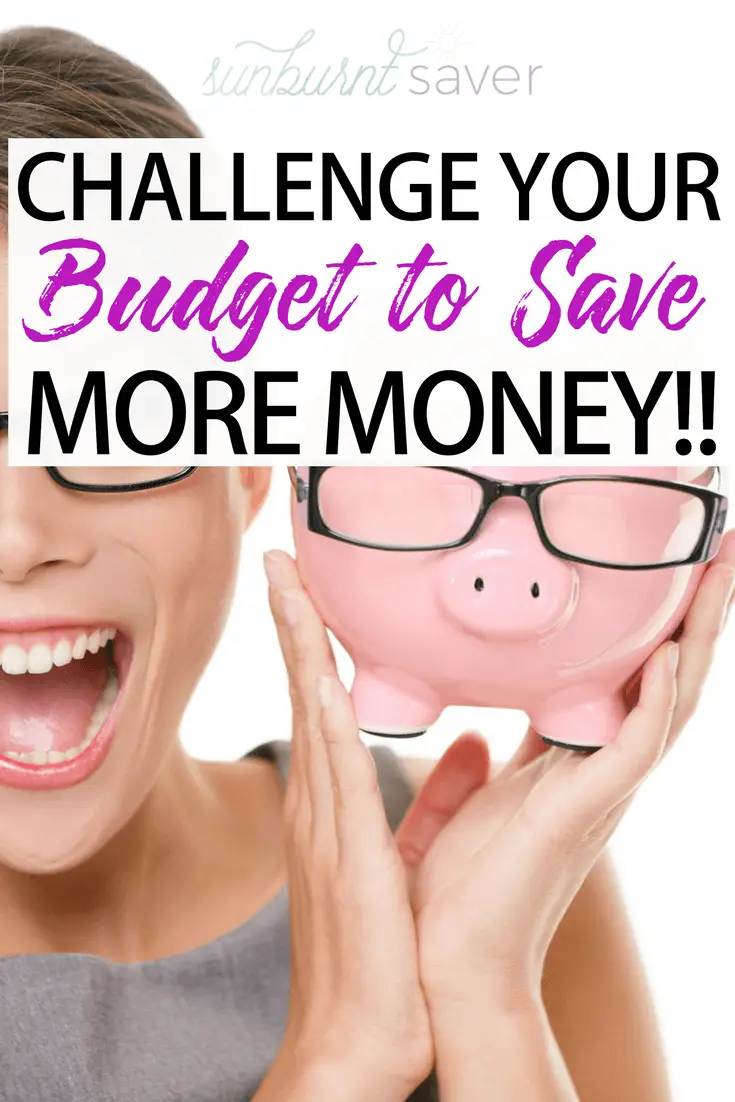 That's why for the rest of the year I'm going to challenge myself, and you if you want to join me, on a Crush Your Budget Challenge. This challenge means that every month for the next 11 months that we have left, I'm going to challenge myself to reducing one of the categories in my budget. Step one on saving money/paying off debt? Spend less!
If you want to take part in this challenge, sign up to join me here!
January Budget Crushing Challenge: Groceries
In January, I talked all about how to reduce your grocery budget with meal planning. If you haven't seen the January articles on reducing your grocery budget, you can catch them below:
Unfortunately, in January I ended up overspending my budget because my husband got sick and we ran into extra expenses (if you've subscribed to the newsletter, I told you all about it!)
However, this doesn't mean that next month I'm not going to stick to my advice and work on getting my grocery budget within the budget I allotted for it.
This challenge is all about tackling one budget category each month, reducing your expenses, and moving on to an overall reduced, but healthy, budget – leaving you with more money at the end of each month!
Even if you overspend in one category, it doesn't mean your budget is over. Just get back up the next month and commit to implementing these budget crushing strategies.
February: Gifts and Special Events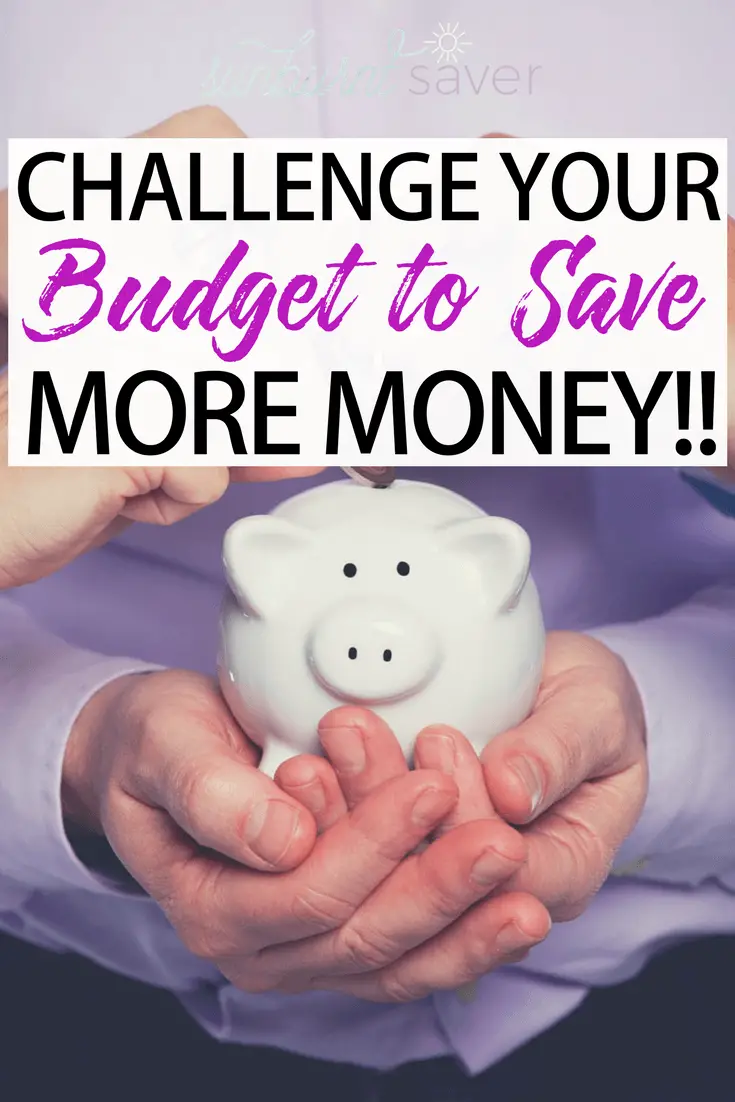 In February, the budget I'm going to try to crush is gifts and special events. Since February is Valentine's Day, the Super Bowl, and just so happens to be my wedding anniversary, these are all very important yet potentially expensive gifts and special events. It's also my friends birthday so I better start looking at the best laptops under 400 dollars as I know she REALLY wants a new laptop. This all has to be budgeted!
In addition, since February still early in the year, many of us have not had a lot of the holidays and celebrations yet. That means by challenging your gifts and special events budget now, you'll be better able to stick to that budget as the months go by, because you'll have plans and strategies to save for the future.
Want to join me on the budget crushing challenge? Click here to join!
Setting Up Your Budget
You maybe asking: where am I getting these budget categories? How do I create them? How do I know how much money I should budget for the month?
That's a great question, and I highly recommend you check out a free budgeting tool called Mint. You probably heard of Mint, but I love it because it's so easy to set up and it's free.
I never recommend anything that I haven't used myself, and I think Mint and it's free budgeting tool is perfect for anyone who just wants to get a handle on their budget.
Setting Up Mint is Super Easy
You'll want to import your bank account info, like your checking, savings and then any of the credit cards that you regularly use. Here's a helpful video on how to quickly set up Mint:
Once you've gone through some transactions (I recommend two months worth at least), you can start building your budget categories.
If you don't have 12 categories that's totally fine. Not everyone will! However I do recommend you break out somethings, especially for the home. I like to break out my mortgage versus home supplies, for example.
I break out Home into separate categories (like mortgage and supplies) in particular because I like to keep my mortgage separate from the home supplies that we buy. One of the things I'm going to tackle this year is reducing my budget and expenses on home supplies.
For me, home supplies are everything from tissues to cleaning supplies to even hardware (like when my husband and I budget for remodeling projects).
Whatever you do, try to make sure you don't have a miscellaneous budget. Avoid the miscellaneous category because, if you have one, you tend to start putting random expenses in there. Then, you're not really budgeting properly because you just have this big miscellaneous pile.
Now that you have Mint set up, go back and take a look at the January articles on reducing your grocery budget if that's something you're interested in reducing for 2018.
Ready to Challenge Your Budget and Save More Money?
On Saturday, I'll cover the February Budget Challenge: Gifts, Holidays, and Special Events. If you're interested in crushing your budget with me this year, I have a free weekly email challenge that you can sign up for here.
This four-week email challenge will tackle your budget on four of the biggest expenses that people have in their budget, including groceries, utilities, gifts and more. You will get an email every single Monday talking about different ways that you can quickly save money and cut down your expenses.
Also, if you'd like to follow my journey on cutting my budget, I'll be updating email subscribers with how it's going every month so don't forget to sign up for the newsletter!