This post may contain affiliate links, which means if you click through and purchase something using my links, I receive a small commission. You can click here to read my disclosure policy ? Thank you!
Is 2018 your year to get your budget under control? Do you want to spend less on things you don't care about, and save more (or put more toward debt)? Then good news – you're in the right place!
I talked about my 2018 Budget Challenge on Thursday here, and today I'm buckling down and tackling February's Budget Challenge: Gifts, Special Events and Holidays. Did you miss January's budget challenge? Click here to read all about it!
The Budget Challenge
For the rest of the year I'm going to challenge myself, and you if you want to join me, on a Crush Your Budget Challenge. This challenge means that every month for the next 11 months that we have left, I'm going to challenge myself to reducing one of the categories in my budget. Step one on saving money/paying off debt? Spend less!
January's Budget Challenge: Groceries
February Budget Challenge: Gifts, Special Events and Holidays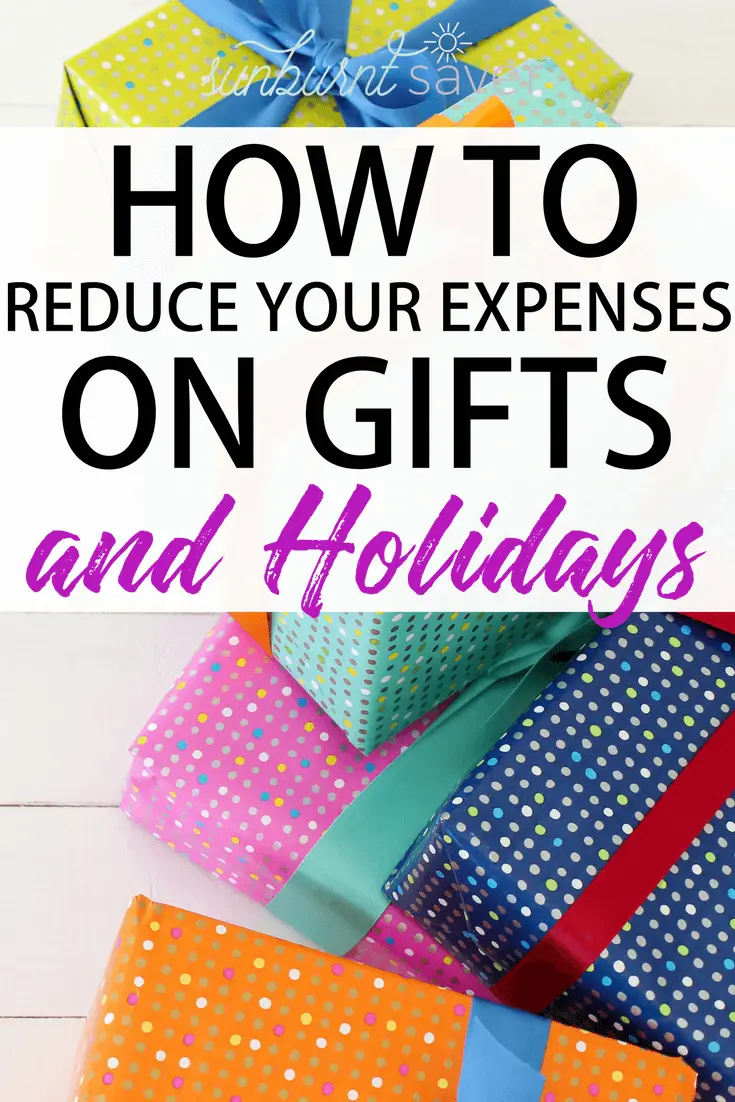 One of the easiest ways to save money on gifts, holidays and special events is coming up with a budget for it at the beginning. Since we're at the beginning of the year, hopefully you haven't had too many gifts or special events come up, so you can create your budget now.
Right now, determine how much money you want to spend on gifts, special events and holidays every month. Don't worry, if you don't spend your monthly amount, you'll roll it over into next month!
I'm setting a pretty low budget for gifts, special events and holidays: $25 a month. I already spent my January gifts budget, so I only have $25 for the February budget. That's not quite going to cut it when it comes to our anniversary (this month!), but I'm going to try to keep it low and then be able to save more over time.
Basically, if you're able to not spend anything on this category for January and February, and let's say your gift budget is $25 like mine, you would have $50 going into March for your gifts and special events budget. Mint allows you to do this type of rollover, so if you don't spend any money for a month, then your budget for that category grows. Birthday's are an event where people like to be spoilt, many parents can find these events hard to meet the financial demands so a present which could be incorporated for multiple occasions at once would save a lot of money. For instance, many people are online and wanting to socialise through a gaming platform, here are the best 15 in gaming laptop on the market today.
Related: Here's How to Set Up Mint and Get Your Budget on Track
That way when you get to April, for example, and you're attending a bridal shower for a friend, you'll have almost $100 saved up, if not more depending on what kind of budget you set for your gifts and special event budget.
Searching on Groupon and Viator
Groupon (for discounts on special events) and Viator (discounted excursions, perfect for gifts and special events) are two of my favorite ways to pay for gifts and special events. For me, and for many others, events are really what make gifts memorable.
You can always get someone something that they really want, especially if someone's getting married and they have a wedding registry, but events are usually a lot more fun for people because they make memories over a long period of time.
Viator and Groupon both offer similar things, although it seems like Viator is better for outdoors/adventure experiences and Groupon is better for discounts on hotel stays, massages, etc. For example, on Viator I found a $60 Downtown Phoenix Food Tour, which sounds awesome! It's out of my budget now, but would definitely be something to save up for as a special occasion. You can also search on Viator for lower priced events and tours.
Saving Money on Things
If you're going to a bridal shower or birthday party, typically you know in advance and can plan your budget around gifts. When planning on buying a gift for someone, I've found it's helpful to factor in 3 things:
Your Budget
Your Relationship with the Person
Upcoming gifts and events
Let's say in March you're attending a bridal shower and a housewarming party. The bridal shower person is your best friend, and the housewarming party is an acquaintance from work. In this case, you're going to allocate more of your budget to your best friend versus just someone you know casually.
Just Go with Wine/Alcohol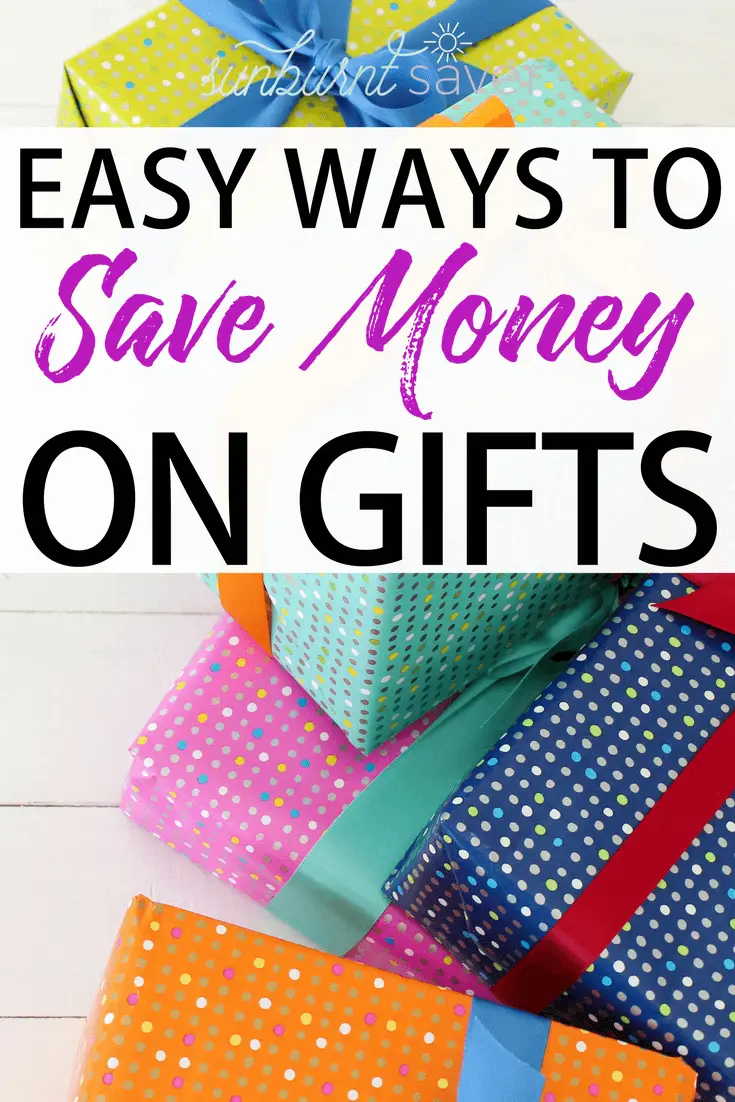 In many situations, bringing wine is your best friend. Good wine doesn't have to be expensive, most people love getting and trying new wine, and you might get some extra wine for yourself. Say what?
That's right – last year, for a banner-birthday year for my Mom (I can't say how old she is, because to me she's always young!) I bought my Mom a wine subscription to Winc. It's 4 bottles of wine (you can choose all red, 2 reds/2 whites or all white wine) delivered monthly. My Mom loved it and, for the wines she didn't like, she gave them to me. I either drank them or kept them as gifts!
Winc is an awesome option if you love wine, you like giving wine as gifts, or you're looking for a gift for someone else.
Looking for Discounts Online
If wine won't cut it (or the gift-recipient doesn't like/drink wine), keep your budget on track by looking for discounts online. My favorite ways to save money by shopping online? 2 simple strategies:
For example, my friends were recently expecting a baby and I wanted to get them a gift or two from their registry. Since I could plan ahead (as you generally have a couple months to get gifts off registries before babies/weddings happen!), I budgeted and kept an eye on the gifts I wanted to give by using Honey.
Honey basically searches for coupons for you whenever you're shopping. On Amazon, Honey also alerts you when it's found a cheaper price for the item you're looking for. When I shop on Bath and Body Works (love those Wallflowers!) Honey also runs coupon codes it finds on the web. I've been able to choose from $10 off to free shipping, depending on the codes Honey finds!
Depending on what you're buying, you may have to shop outside of Amazon. That's when Swagbucks comes in handy!
Remember how I mentioned Groupon for finding deals on experiences? Well, right now Swagbucks has a promotion where if you shop through the Swagbucks portal and buy from Groupon, you'll get 6% cash back! Signing up for Swagbucks is free and easy – sign up here!
Gifts and Special Events You Can't Control
We all have those friends who are late planners, who make decisions for parties at the last minute. Maybe you get invited last minute to someone's work promotion celebration or birthday. What do you do in those situations, where you're not able to plan ahead and save money?
In these cases, I try to buy something at the event. If it's a work promotion celebration at a bar, I'll buy the lucky friend a drink. If it's a birthday celebration, try to talk with the group ahead of time and split the cost of the meal (buying the birthday guy/gal's food). These types of "surprise" events usually a little pricier, but hopefully don't happen that often!
If you're in charge of planning an event, to stay on budget, plan something around happy hour or during the day, as lunch prices are usually cheaper than dinner.
Looking for More Tips on Challenging Your Gifts, Special Events and Holidays Budget?
If you're interested in challenging your budget with me this year, I have a free getting started four week email challenge that you can sign up for here. This four-week challenge will challenge you on four of the biggest expenses that people have in their budget, like groceries, entertainment, utilities and more.
You will get an email every Monday starting February 1 covering different ways that you can quickly save money and cut down your expenses. Also, subscribers will get exclusive tips on saving even more money, so don't forget to sign up for this email challenge by clicking here!