This post may contain affiliate links, which means if you click through and purchase something using my links, I receive a small commission. You can click here to read my disclosure policy ? Thank you!
Hey everyone! Today we have guest post from stand out personal finance blogger, Anum Yoon, who blogs at Current on Currency. Today she'll be discussing amazing All-American road trips you must take this summer. Keep reading for some inspiring summer travel tips!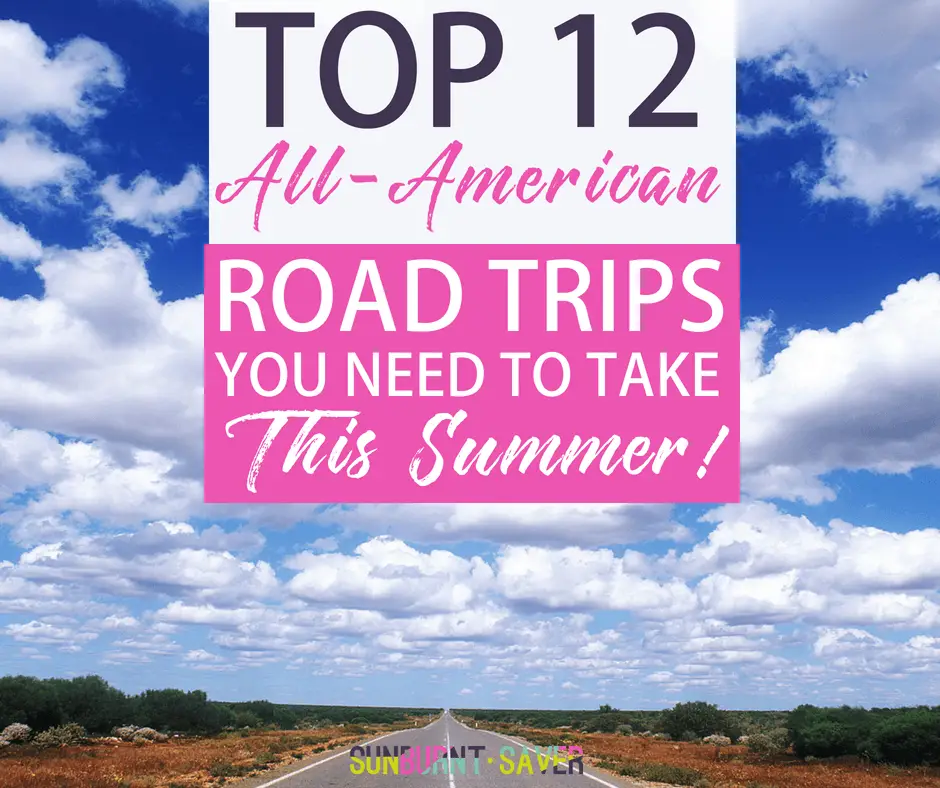 We associate summertime with freedom; it's the time of year we always had to ourselves, to do with as we pleased. No school work, no classes — just beach trips and parties. Now that we've entered the real world, however, things are a little different. Not only do we no longer have a three-month break, but we also have student loans, rent and other financial responsibilities to think about.
But that shouldn't stop us from having adventures. There are a number of worthwhile, affordable ways to take vacations on a budget. One of the best ones — and most fun ones — is a road trip. Below are the top twelve All-American road trips for you to consider this summer.
1. Denver, CO -? Yellowstone National Park, WY
(542.6 mi, 8 h 22 min)
This road trip will take you straight across Wyoming, filling your camera with scenic shots of both natural landscapes and wildlife. Prepare for prairies filled with antelope and, of course, Yellowstone's geysers and tidal basins. The conditions within the Rocky Mountains can be tough on one's vehicle, so make sure your car is ready for the ride. If your car isn't up for the task of tackling the Rocky Mountains, you might wanna try your nearest Chevrolet Dealer, it's better to be prepared for anything!
2. Lewisburg, WV -? Charleston, SC
(430.3 mi, 6h 51 min)
A pretty drive through the Appalachian Mountains, this route will take you through some of the most scenic parts of the East Coast. The drive will spit you out in Charleston where, in addition to the historical Fort Sumter, one can find tons of boutiques, shops, bars, etc. You'll be right on the water, too, so bring your suit!
3. Minneapolis -? Mount Rushmore National Memorial, SD
(605.6 mi, 8 h 53 min)
While Minneapolis offers much in the way of fun and culture, Mount Rushmore is a must-see landmark sitting just nine hours away. The drive is very scenic and, if stopping in the Badlands — which is lush with natural beauty and wildlife — the trip is definitely worthwhile.
4. Detroit, MI -? Mammoth Cave National Park, KY
(448.3 mi, 6 h 58 min)
While the end destination is pretty sweet — a national park housing huge caves and once-in-a-lifetime tours — the drive is nice, too. The most efficient route takes one through Toledo, Cincinnati and Louisville. This road trip, therefore, balances easy, straight-through driving with cool urban stops.
5. Portland, OR -? San Francisco, CA
(635.8 mi, 9 h 45 min)
This roughly 10-hour coastal road trip is a popular one for many reasons. First, both the beginning and end cities offer numerous attractions in and of themselves. Along the way is just as cool. Stop in Klamath, CA, to see "Trees of Mystery" or visit the drive-thru trees — you literally drive through them — in Myers Flat, CA.
6. Salt Lake City, UT -? Craters of the Moon National Monument & Preserve, ID
(263.1 mi, 3 h 48 min)
A relatively short road trip, the drive from Salt Lake City to Arco, ID, will pack just as much scenic wonder as other day-long journeys. Because Craters of the Moon is such a unique place — looking "like black vomit from the bowels of the earth" — it is recommended travelers take advantage of one of the park ranger-led walks or tours. Their explanations can help to make sense of all the weird and amazing things you'll be seeing!
7. Oklahoma City, OK -? San Antonio, TX
(468.3 mi, 7 h 11 min)
Not only does this trip send one right next to Dallas and straight through Austin — two places worth visiting for the shops, barbecue, breweries, etc. — but it spits you out at the Alamo in San Antonio. Take a historical tour and learn about the battle that provided a turning point in the Texas Revolution.
8. Philadelphia, PA -? Acadia National Park, ME
(584.2 mi, 9 h 14)
Interested in night life as well as beautiful scenery? This drive will take you north, passing through NYC — if you so choose — along with a number of other cities, like Hartford, CT, and Portland, ME — along the way. Not to mention, the drive is rich with scenery and, once you arrive in Acadia National Park, you won't want to put your camera down.
9. Jackson, MS -? New Orleans, LA
(186.3 mi, 2 h 48 min)
Start this shorter trip off with a westward detour. This will shoot you toward Vicksburg National Military Park, a memorial to a crucial turning point in the Civil War. Then head southward toward New Orleans to enjoy a different kind of history: a history made of French influence. Night life, good eats, vibrant live music — New Orleans is a definitely a place worth visiting.
10. Dallas, TX -? Nashville, TN
(663.6 mi, 9 h 37 min)
A drive from Dallas to Nashville will deliver you to a prime spot for live music and night life. Particularly fun in the summer, Nashville offers tons of free concerts outdoors. On the drive there, you can stop at Ouachita National Forest for some hiking and wildlife, and then again in Memphis to pay respects to Elvis Presley.
11. Los Angeles, CA -? Bryce Canyon National Park, UT
(527.5 mi, 7 h 36 min)
Take a break from the city life; escape the roar of traffic and fast pace of daily life in LA by heading to Bryce Canyon National Park. It's not actually a canyon but rather a collection of amphitheaters in the Paunsaugunt Plateau. The expanse of orange/reddish landscape provides the perfect environment to find peace. If it's too peaceful for you, however, you can always stop in Las Vegas on your way back to LA.
12. Portland, OR -? Glacier National Park, MT
(623.9 mi, 9 h 44 min)
A beautiful drive through Washington and Montana, this road trip is perfect for nature lovers. You'll be driving amidst mountains and — arguably — some of the country's most scenic terrain. The destination, Glacier National Park, is just what it sounds like and more: glaciers, mountains, water, greenery and wildlife. You absolutely must bring your camera.
Have fun and safe travels!
Anum Yoon is a personal finance writer who is dedicated to sharing her insights on money management with others. She believes that a greener, energy-efficient lifestyle is the key to living a more fulfilling life. When she's not typing away on her keyboard, you can find her poring over a new recipe she found on Pinterest or at the power rack in her gym. Catch her on Twitter to find out what she's sharing!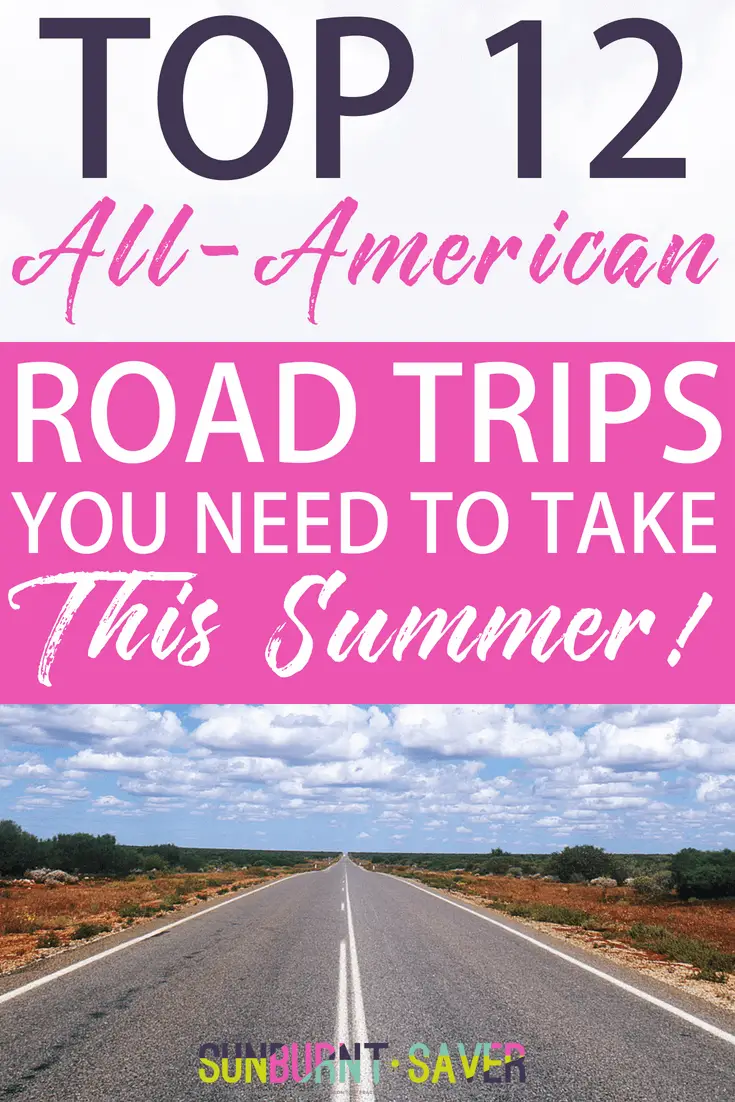 Save