This post may contain affiliate links, which means if you click through and purchase something using my links, I receive a small commission. You can click here to read my disclosure policy ? Thank you!
Have you read or heard stories of people becoming one-car families and thought, wow, how do they do that? For a long time, I thought I was defective, because any time I thought of becoming a one-car family, I just could not figure out how to make it work between my husband and I. And we don't even have kids to figure into the equation! I felt bad because a lot of debt pay off stories feature people who became one-car families, and I thought, "I wish I could sell my car and put that to debt! That's why I can't be debt-free!"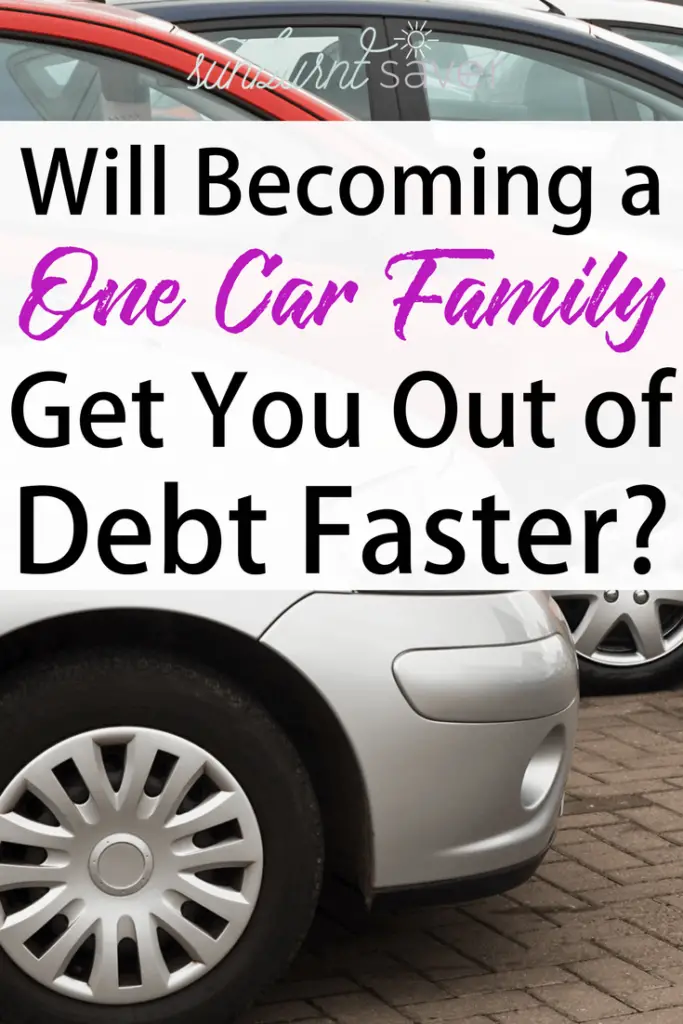 As public transportation gets more reliable, it might be possible for you to become a one-car family, sell your car and use the money (and savings from gas/insurance) to pay off debt or add to your savings.
I've done a lot of thinking about becoming a one-car family now that I work from home, and if you've ever wondered if it would work for you, I go over reasons why you should sell your car and three very good reasons why you should not sell your car. I do adore my current car so much, it's more than just a car for me! I wash it and clean it all the time, even bought some car mats to keep the kids dirty shoes from ruining the carpet!
Practical Reasons to Become a One-Car Family to Get Out of Debt
If you're considering becoming a one-car family, you may be in a good position to do so (or you may be better off financially) if any of the following apply to you:
You owe a lot of money on your car and it's negatively impacting you (this is something Dave Ramsey recommends too and, while I don't follow him 100%, this is practical advice I agree with!)
No one will be stranded if you carpool with your spouse/significant other/or even roommate
You have great public transportation
If you have other modes of getting around – some cities offer Express shuttle buses for downtown workers or some offices coordinate carpools among coworkers
You could reduce your monthly outgoings by selling your current car and leasing a new one. With the lump sum you receive from selling your car you can pay off some of your debts, then you could lease a car for a smaller monthly payment than you would have been paying which would mean your monthly outgoings are less, on top of that your yearly outgoings will also be reduce as you will save money by not having to pay for servicing and an MOT isn't required for 3 years with a new car. For more information on leasing a car reference this page.
If most of these reasons apply to you and you can make it work, it might be an awesome idea to sell your car (or return it to the leasing agent) and save your car/insurance payments for debt pay off or savings. The average cost of car insurance in America is $1426 per year or $118.63 per month. Think of what that can do to debt if applied!
But there are some reasons to carefully consider not getting rid of your second car.
Why You Shouldn't Get Rid of Your Second Car: Your City Is Ridiculously Big or Hard to Get Around
Depending on where you live, getting rid of your second car could be impractical. There are apparently cities out there where public transportation is ubiquitous and reliable – Phoenix is not one of them. I invite you to come to Phoenix and try to get around the whole city on a bike. I don't think you'll enjoy it.
Phoenix isn't the only city where one car would be impractical for a family – some cities in Texas are the same, parts of California, and the suburbs outside of Denver are just ones I've experienced.
Just FYI: I don't hate public transportation! In fact I wish all cities had amazing transport and I'd pay more in taxes for it – yes, i said it! I used public transportation when I lived in Washington state – in snow! I would do it again if it were feasible here.
Why You Shouldn't Get Rid of Your Second Car: If You Work in Opposite Directions from Your Spouse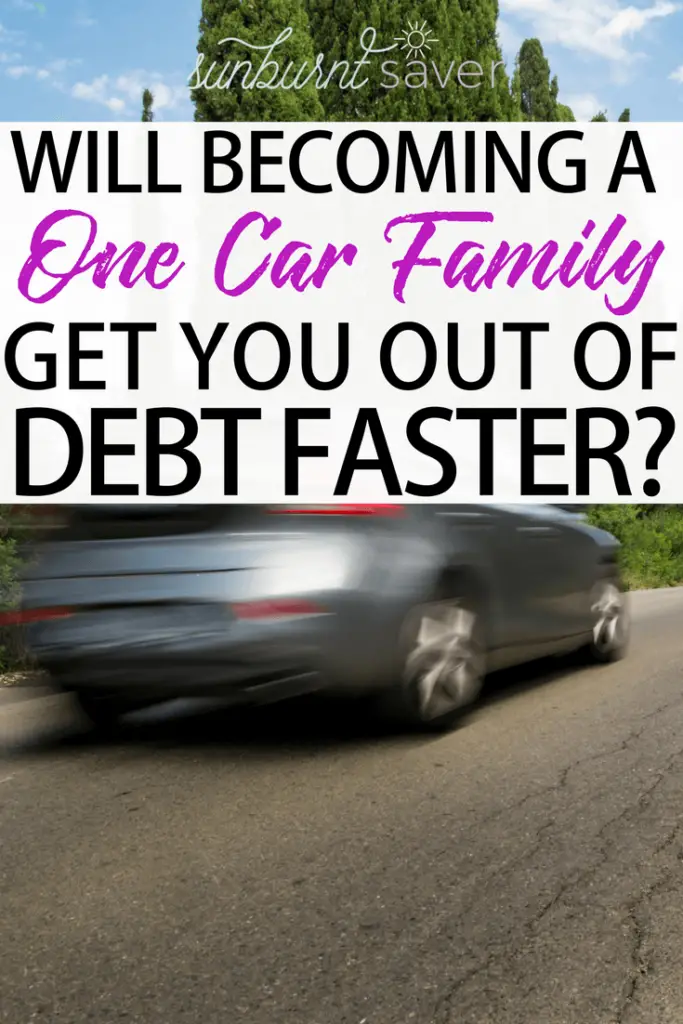 One car is not practical if you work in opposite directions from your spouse and have slightly different work hours. For instance, my husband works 7 am to 4 pm, and I worked 7 am to 6 pm in the opposite direction from him (I also worked in the direction traffic was going, yay). We both had to be at our jobs by 7 am – he, because he's a teacher and children can't watch themselves, and me because waiting any longer to leave would mean 2 hours of traffic instead of 1! Something else worth noting, is that if one of us was caught in a car accident with just one car in the household and we didn't have a courtesy car on our insurance life wouldn't be possible with no available cars. I remember a friend telling me after her car accident she got some legal help from
Sacramento Car Accident Lawyers
she couldn't sing their praises enough and got her exactly what she deserved. She lived in a 2 car household and thankfully her partner was able to support her because they worked in the same direction and at similar enough times.
In addition, my former job often required me to drive to places during the day. Sure, I could have begged coworkers for a ride, but sometimes I had to go alone. My work would not have paid for me to Uber, either.
Why You Shouldn't Get Rid of Your Second Car: It's Paid Off, You Use It, and It's Not Worth Very Much
My husband and I jokingly refer to my car as "the beater" even though, in my opinion, it's still a very nice car. But we call it that because it's old, has a lot of miles, and is only worth $4k according to
Kelley Blue Book
.
Since my husband's car is nicer and his gas costs more, we use my car on the weekends. We run errands, go on date nights, and shuttle the dog around to the dog park in my car. With no car payments and great gas mileage, it would be foolish to get rid of it – especially since we use it so much.
In some cases, getting rid of your car (either selling it or returning it if you're leasing it) can be a good way to lower your fixed expenses. If you're lucky, you may be able to put several thousands of dollars to your debt and save money on gas and insurance costs. Best case scenario: you pay off debt and don't even miss the second car!
But giving up your second car isn't practical for everyone. I'm not offering excuses for those of us who can't give up a second car, but rather practical reasons why you should keep it. The worst case scenario is getting rid of your second car, paying off debt, then realizing you need another one, and being stuck getting one more expensive than your last car.
Is becoming a one-car family to get out of debt an option for you? Why or why not? Let me know in the comments!