This post may contain affiliate links, which means if you click through and purchase something using my links, I receive a small commission. You can click here to read my disclosure policy ? Thank you!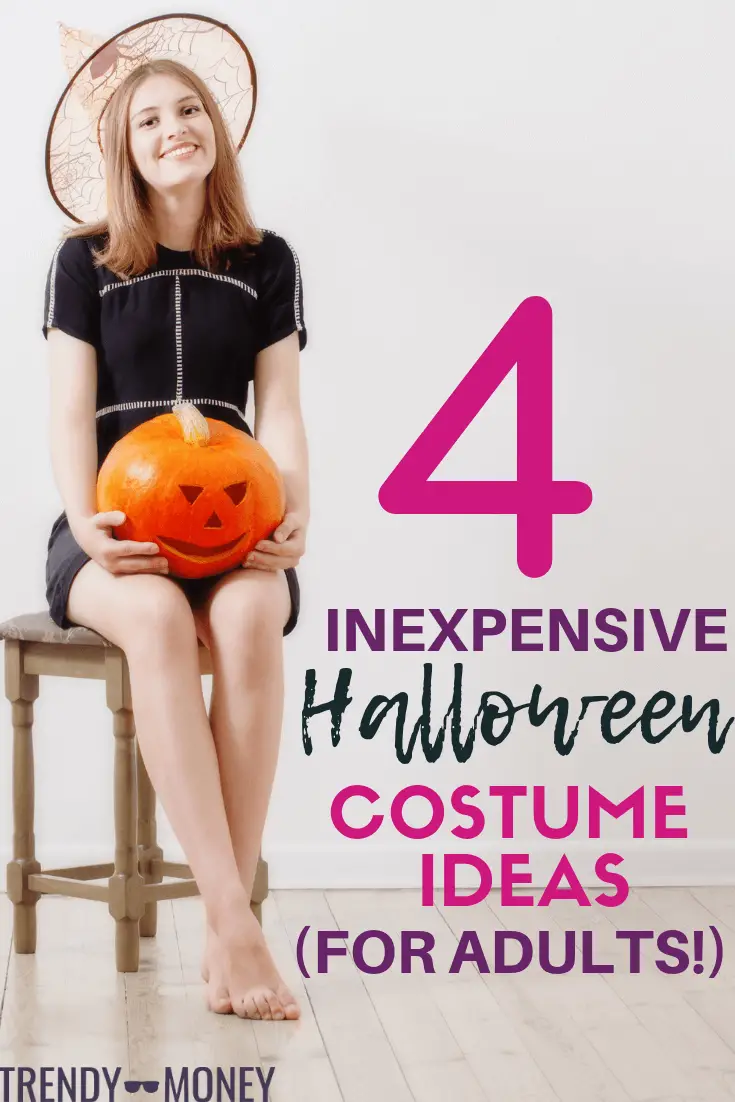 Halloween isn't just for kids. Am I right or am I right? Halloween can be a lot of fun for adults too! But, you might not have room in your house to store a bunch of adult Halloween costumes or the money to invest in them year after year.
So, if you don't have a Halloween costume picked out yet, we have some frugal ideas below. Keep in mind that the average person will spend almost $80 on Halloween this year! That doesn't have to be you. Well, feel free to enjoy that much in candy 😉 but there's no need to spend a lot on your outfit.
I don't know about you, but I either try to reuse costumes I've bought in the past or come up with a costume idea from things I already have in my closet.
However, lately I've been thinking I need to step up my costume-game. No more reusing the Ninja Turtle costume I've used for the past 3 years – I need to get crafty! Here are a few ideas I found online that don't require too much work, but are still a fun way to get dressed up and enjoy the spooky Halloween holiday!
Inexpensive Adult Halloween Costume Ideas
Starting from the top and working our way down:
Personally, I'll probably go the bank robber-route this year, in terms of costumes. We don't have a whole lot going on this year for Halloween, so the only people I'll be scaring are the kids who knock on my door for candy. I'll break out the Jelly Belly costume when I have a serious party and want to chase my friends to hug them. 🙂
Would you wear any of these costumes? Are you attending and dressing up for any Halloween parties this year? What do you do to keep your Halloween frugal and fun?