This post may contain affiliate links, which means if you click through and purchase something using my links, I receive a small commission. You can click here to read my disclosure policy ? Thank you!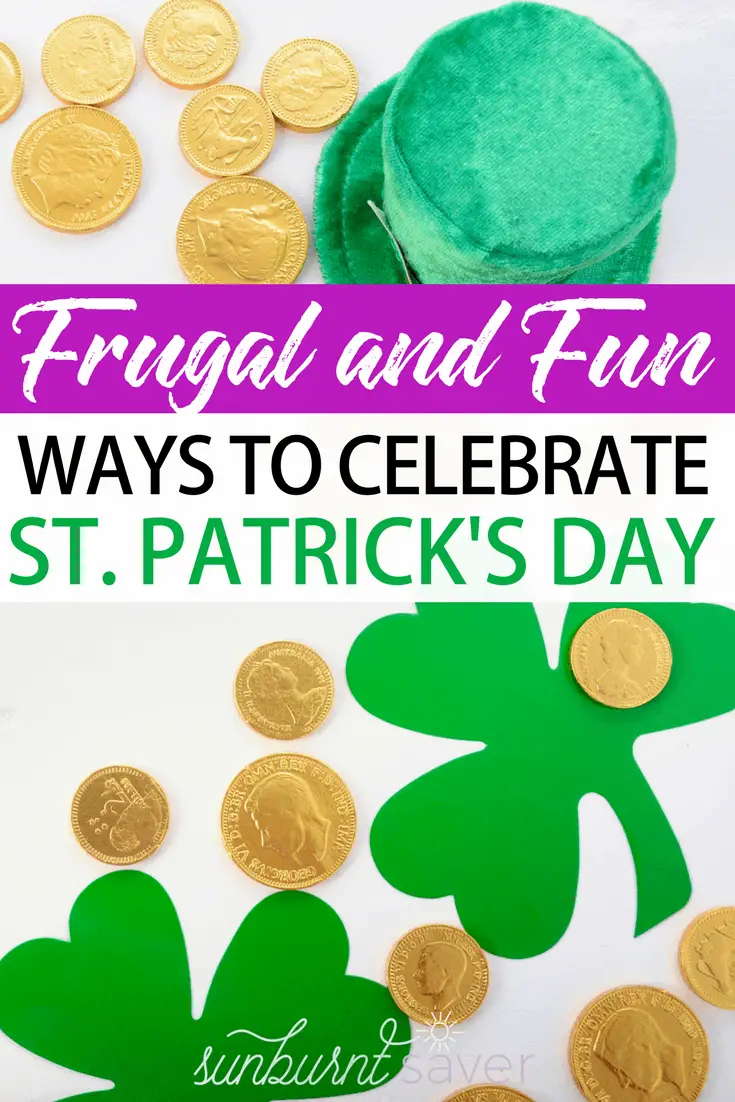 St. Patrick's Day is one of my favorite holidays, even if many people don't really consider it a holiday. The holiday weekend was one of my favorite first dates with my husband (we went to an outdoor rock concert, because March in Phoenix is beautiful and because I was trying to "get into" his music. I ended up getting locked in a porta-potty… story of my life). Also, I look really good in green!
But beyond fun memories, I really just like any excuse to feel festive, try out new recipes (especially desserts!), plan a party, add cool holidays decorations to my home. It's something different from the day-to-day grind!
The weekend of St. Patrick's Day is the perfect opportunity to engage in a burst of Irish-themed fun, but if you don't have a pot-o-gold to spend for this holiday, you're still in luck! Here are a few frugal ideas for getting the most out of your weekend, even if you're on a budget.
Get St. Patrick's Day Festive with DIY Everything
No holiday feels complete without trying your hand at some festive arts and crafts, DIY, or even food projects — particularly if you're planning on hosting a party yourself!
Not sure where to get started? Pinterest is full of delicious, fun and pretty easy DIY projects. (Psst- you can follow me on Pinterest here!) Some of my favorite? Oh, are you in for a treat! All suggestions are from Pinterest!
Brew Your Own Bubbly
What's St. Patrick's Day without the opportunity to sport a thick beer-foam mustache? We're talking frugal options here, so this weekend might be the perfect opportunity to try your hand at brewing your very own Irish-inspired stout or ale.
Compared with the cost of furnishing a keg or a panoply of six-packs for your get-together, brewing your own beer can often be the affordable route toward a perfect holiday with friends and family.
And the best news is, it's not really as complicated as it sounds. Startup costs are minimal, including the required fermenter, which also goes by the much-more-fun name of "brewing bucket." Check out some classic Irish beer recipes here.
Learn to Speak Irish Gaelic
If you're the type to stay in on weekends and curl up with a good book or a backlog of edifying Internet articles, your St. Patrick's day weekend might be the perfect opportunity to break out a Rosetta course or an online tutorial and brush up on your Irish. The benefits of learning a second language are many and varied — including the opportunity to become more decisive, and even bolster your understanding of your own mother tongue.
Irish is a distinctive language, and it can be a lot of fun to learn. Irish Central put together some of the best resources out there right now for the budding wordsmith who wants to add a second language to their repertoire.
Cook Up an Irish Feast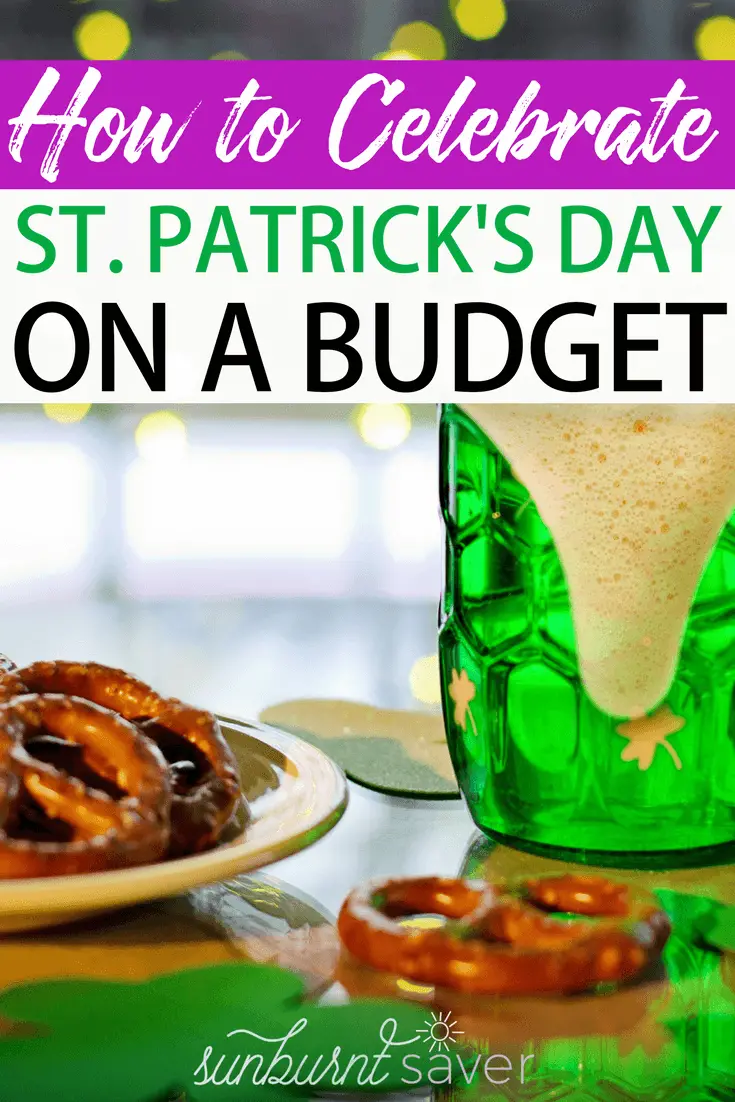 Get into the holiday spirit and broaden your culinary horizons at the same time by cooking up an Irish feast this weekend! Irish food tends toward simple but oh-so-satisfying recipes, so having your friends over for a weekend potluck shouldn't break the bank.
You can start with some Irish Potato Cakes. Then, chase it down with some steaming bowls of Guinness and Onion Soup with Irish Cheddar Croutons. Finally, for the main course, put together some Corned Beef and Cabbage — the quintessential Irish centerpiece to any St. Patrick's Day meal. You can find recipes for all these and more over at the Food Network.
Just want the whole meal planning done for you? You know how I love meal planning done for me! Then check out Recipe Girl's Irish Dinner Party Menu, complete with drinks, appetizers, main course and dessert!
Jump-Start Your Garden
If the weather is feeling cooperative, St. Patrick's Day weekend might just be the perfect opportunity to get your home garden off to a great (and festive!) start. Just make sure your garden/lawn is prepped for this kind of activity!
There's an Irish tradition of planting potatoes on March 17th. The story goes way back, and has something to do with dispelling demons from the spuds by planting them on "the most holy" day of the year. We don't know about all that, but we do know that potatoes are a low-maintenance food source that you can easily grow on your own and enjoy for months at a time — even if you miss the appointed "holy day" by a day or two.
Growing your own potatoes can be a simple as burying a handful of "seed potatoes" under a few inches of mulch. If you water them regularly and add mulch as needed, the potatoes will sprout in no time and provide you with an armful of this Irish culinary staple. Feel free to store any surplus bounty in a dark, cool place — they'll last quite a while.
How are you planning on enjoying your St. Patty's Day weekend? Do you spell it St. Patty's Day or St. Paddy's?