This post may contain affiliate links, which means if you click through and purchase something using my links, I receive a small commission. You can click here to read my disclosure policy ? Thank you!

It's almost Mother's Day (in case you forgot, it's on Sunday, May 13 this year!) – do you know what you're getting Mom to celebrate Mother's Day? If not, I've got you covered!
As an older Millennial, I know at this part in my life, I can't get away with making Mom "the coupon book" – you know, the book of coupons we gave our Moms that said "good for 1 free foot massage" that she never ever used! Seriously, what were we thinking?
On the other hand, I have about as much money in my 30s as I did when I was 5 so… kind of would like to just make her another coupon book…
Luckily, there are a ton of options out there for us Millennials who want to celebrate Mother's Day on a budget. Check out this quick list of cool (and affordable) items you can get your Mom (or favorite Mom-person) this Mother's Day!
Make Her an Album – or a Mug!
If your Mom is anything like my Mom, she's a sucker for photos of you! What better way to celebrate Mother's Day than by making Mom an album of you (and your sibs, if you want) or a mug with your face on it?
But hey, I know – nobody has time to make an album or scrapbook anymore! I get it – and that's why I use Shutterfly every year. Last year I made my Mom a mug, and every year for Christmas I make her a calendar with all of our family photos throughout the year.
Not only are these gifts perfect for Mom, they're also something you will treasure! I still look at our old family calendars and laugh about all the crazy stuff (or fun, or meaningful) we did over the years. Win-win!
If you use my referral code with Shutterfly, you'll get a FREE photo book! 
Tech to Celebrate Mother's Day
One thing Moms always need? Something to help them with tasks! I have an Amazon Echo, and I use it for everything – to tell me about the weather, set a timer, give me an update on the news, read to me while I'm cooking… and for my Mom? All that, plus it can even take "notes" as reminders – then remind you of them!
Oh, plus the Echo does other things like ordering Amazon deliveries. There's little it can't do and, at under $50, it's a great affordable gift to celebrate Mother's Day!
Does your Mom love music? If she's anything like my Mom, she has vinyl records, cassettes, CDs and Bluetooth. It's a lot to keep track of, my for the audiophile Mom, you should definitely consider getting her this super cool 6-in-1 turntable entertainment center.
Exercise Gifts for Mom
Does your Mom want to get in shape? Honestly, who doesn't! One gift my Mom really enjoyed (I got this for her birthday the other year!) is a FitBit watch, specifically this slim Alta. It's easy to wear, tracks Mom's heart rate, sleep cycle, workouts and more. Most importantly, it goes with almost every outfit, so Mom can wear it to work, working out, and everywhere in between!
Joke (But Not Really) Gift for Mom
Remember your teenage years? I'd rather not, because I remember I wasn't the nicest to my Mom… sorry Mom! If you'd like to give Mom a shout out for surviving your teenage years, you should get her this long-sleeved t-shirt that reads "Teenage Daughter Survivor". We all know what it will mean when you give it to Mom, sheepishly.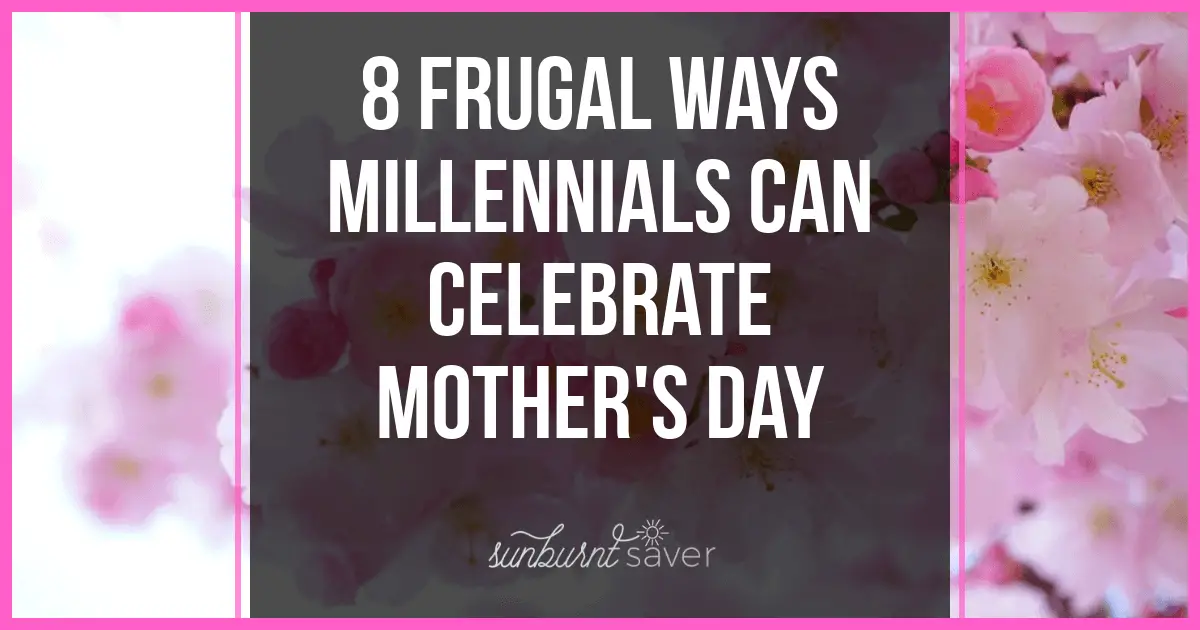 Not a Grandma Yet Gift for Your Mom
Don't have kids (or don't plan on having kids)? Have pets, especially a dog? Then you might want to get Mom this Grand-mutt-a mug! My Mom's not going to be a human-Grandma any time soon, but she's an excellent dog Grandma! This gift does double duty – it gets Mom a cute gift and reminds her to stop bugging you with "the grandkid question"!
For Moms Who Like Tea and Candles
Is your Mom an adorable Mom who just likes to chillax with tea and candles? Does your Mom also like cats? Then you should get this adorable glass cat and fish tea infuser and strainer so your Mom can make herself a nice pot of relaxing tea – all for herself!
While she's enjoying your tea, you could also get your Mom this Bath & Body Works Stress Relief Candle – and trust me, it's awesome! I have the Stress Relief hand soap from Bath & Body Works and it smells soooo good. For Moms who love candles and need to relax, this is a very good smelling gift to celebrate Mother's Day!
Wrap it All Up
I couldn't help it – this cactus and succulent wrapping paper was way too cute not to get a mention! While it's not a gift, you could get it and wrap up your Mom's gift(s) with this adorable wrapping paper – and use it on future gifts as well! You know, Father's Day is in June…
Are you doing anything special for Mother's Day this year? Have any good, frugal suggestions for Mother's Day gifts (or things to do)? Let me know in the comments!