This post may contain affiliate links, which means if you click through and purchase something using my links, I receive a small commission. You can click here to read my disclosure policy ? Thank you!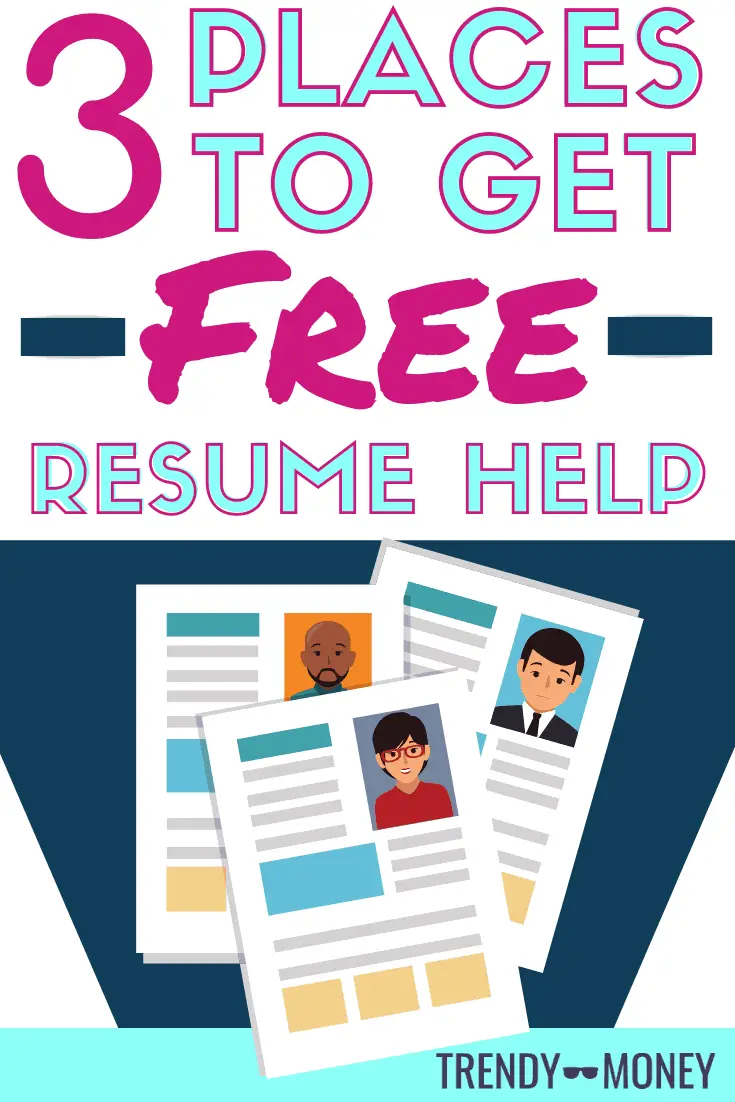 Having a great resume is a no-brainer. Even if you currently have a job, it's always a good idea to keep your resume fresh and up-to-date. When I was looking for my current job, I was still in graduate school and had access to my college's career center (aka get your resume reviewed for free!). This ended being a huge advantage for me, because not only did I receive resume reviews, but I was also able to practice interviewing.

However, about a year into my new job, I realized my resume was terribly out of date. I reworked it into something I thought I was proud of, then sent it to my career center counselor to review. Her edits were… inspiring, and not necessarily in a good way. While I remembered the majority of what she and the career classes taught me, it was an excellent reminder why having an extra pair of eyes review your resume is a good idea.

>> Click here to find someone to review your resume for only $5.>>

But what if you don't have a reliable pair of eyes to review your work? Are you looking for ways to get free, worthwhile reviews of your resume? Here are three places to look into to get free resume reviews:
Visit your college's (or community college's) career center
If you happen to live in the same city you went to school, you're in luck! Most colleges and universities offer a career center right on campus, and some are open on the weekends. Call ahead first and see what the guidelines are for dropping in, or if you have to make an appointment ahead of time. My graduate school's policy is that career center staff will help the current graduating class, and class behind them, first, then they will help alumni. I have never had a problem having the career center staff review my resume within a week; the trick is to contact your career center during the summer, when students are pretty much off-campus and not looking for resume or interview help.
Don't live in the same city as your college?
Don't worry – community colleges often have career centers too that you can contact. Again, call ahead and ask what their policy is. They may require you to be a student, but they may be able to direct you to other free resume review services. Again, asking during the summer is the best time to get a little more attention, because career counselors aren't being bombarded by the graduating class.
Visit your local library and ask about resume review services
Your local library is more than just a place to get free entertainment! Some libraries offer resume review services, which you can find out about online or by calling your local branch. Our city library system has an entire online portal where you can read sample resumes and get tips on improving the look and 'sound' of your resume. Online is another place to look for help with your resume, there are sites out there where you can look at resume objective examples, other places that break down each part of your resume and helps you to build it up from the ground up while making it personalized to you.
See if your city offers workforce development classes
After the recession, some cities began to get more involved in seeing their residents get workforce assistance, in the form of resume reviews and interviewing skills. Your best option is to visit your city's website, or call your city's library and ask if the city offers any free resume services. There are several different departments in a city that could handle workforce development (for example, in my city, the Economic Development department manages workforce development), but your librarian will know the best way to help you access this resource.
Bonus: Head to a job fair!
Some job fairs will have resume reviewers on hand to review your resume before the job fair starts. At the last job fair B attended, there was a row of resume reviewers lined up just outside of the job fair. They also were offering people free job interview practice. Even if you're not necessarily interested in the jobs at the job fair, it may be worth it to go and have your resume reviewed for free!
Basically, when in doubt about finding free resume reviews or interviewing practice, check out your local library. However, sometimes there can be a long wait time to have your resume reviewed, so if you have the option, contact your college or local community college. I've heard that some colleges charge former graduates for the 'privilege' to review their resume, but I'm seriously hoping that's not true. You paid enough money to go there; they could at least put you in line for resume review every once in a while! However, keep it in mind, and call ahead before showing up with your resume in hand.
If these free places aren't available to you and you're willing to pay a small amount:
Buy a $5 resume review service on Fiverr. There are numerous sellers on Fiverr who will review your resume for you. These are typically former recruiters or career experts who know what employers are looking for. Sometimes you can pay extra for rush delivery or for help formatting your resume to be more visually appealing.
>> Click here to find someone to review your resume for only $5.>>

Even if you aren't job hunting, you never know when your boss or a co-worker will want a copy of your resume. Recently, my boss asked me for a copy of my resume so she could review it ahead of my annual performance review. I'm glad I had an updated copy and didn't have to stress about what I had accomplished over the past few months. Just keep in mind there may be a delay in getting your resume reviewed, but it will be worth it once you get some valuable feedback from a professional!

Have you ever tried a free resume review service, either from your school or a local resource? Have you ever paid for a resume review service, and what did you think of it?