This post may contain affiliate links, which means if you click through and purchase something using my links, I receive a small commission. You can click here to read my disclosure policy ? Thank you!
For the longest time, dressing up for Halloween with my husband was the hardest. We'd go into the season with our own ideas of what we wanted, without seeing what the other was planning. We never had the conversation about couples' Halloween costume ideas! Inevitably, this meant we would have wildly different costumes come Halloween/party time (like the one time I went as a Ninja Turtle, and he wore the Scream mask & costume. It didn't make sense).
After our friends pointed this out (and some children, when we would answer the door for trick-or-treaters together), we decided it was time to actually try to get our costumes to match. By finding couples' Halloween costume ideas, we could actually agree on… that was another story! So for all the other couples out there, I've drafted some cute, quirky and just plain funny couples Halloween costume ideas. Let me know what you're planning on dressing up as in the comments!

5 Cute Couples Halloween Costume Ideas
Chick Magnet and Chick Costumes
Personally, I'm a fan of this combo because I am always. cold. when it comes to Halloween, and my husband is always hot! With this costume, he can wear the pants/shirt combo he wants, plus a magnet, and I can wear whatever I want under this cute chick outfit. Win-win!
Bob Ross and Painting
Honestly, I don't see why the guy couldn't be the painting and the woman couldn't be Bob Ross.. because Bob Ross is hilarious, and I am definitely not going pants-less during Halloween! Bob Ross outfit here and painting outfit here.
Bacon and Eggs Couples Costume
This couple's Halloween costume is perfect for the budget conscious since you can buy both costumes together!

Ghostbuster and Stay Puft Costume
Another toss up for which costume I would want to be! Clearly, Stay Puft is more terrifying, but how much would you sweat in that thing? As a Ghostbuster, you get a backpack, which is always a win for women, who inevitably have to carry a bunch of random stuff on Halloween night… which one would you be? Ghostbuster costume here and Stay Puft here.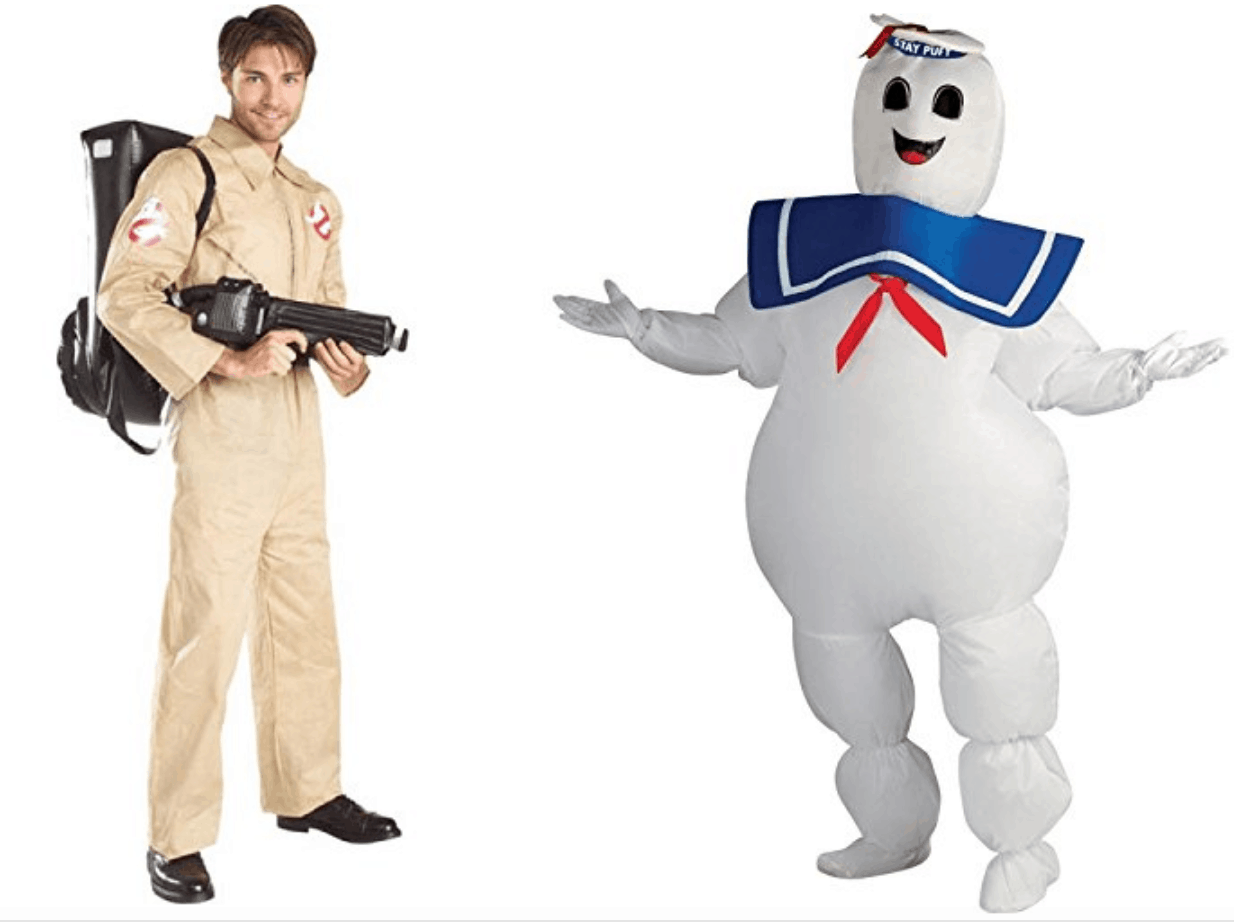 Eleven and Sheriff Hopper (from Stranger Things)
Now I'm not quite sure about how this sheriff-actor is posing, but let's go with it. If you're looking for something out-of-the-ordinary (I mean, I have seen the bacon + eggs costume thing done a few times), then this is it! Keep it PG while you're Eleven, of course, but otherwise, this is a fun costume. Plus, you'll find out pretty quickly who's a Stranger Things fan, which means instant connection at parties where you don't know anyone!
Get the Eleven costume here and the Sheriff costume here (hat sold separately here).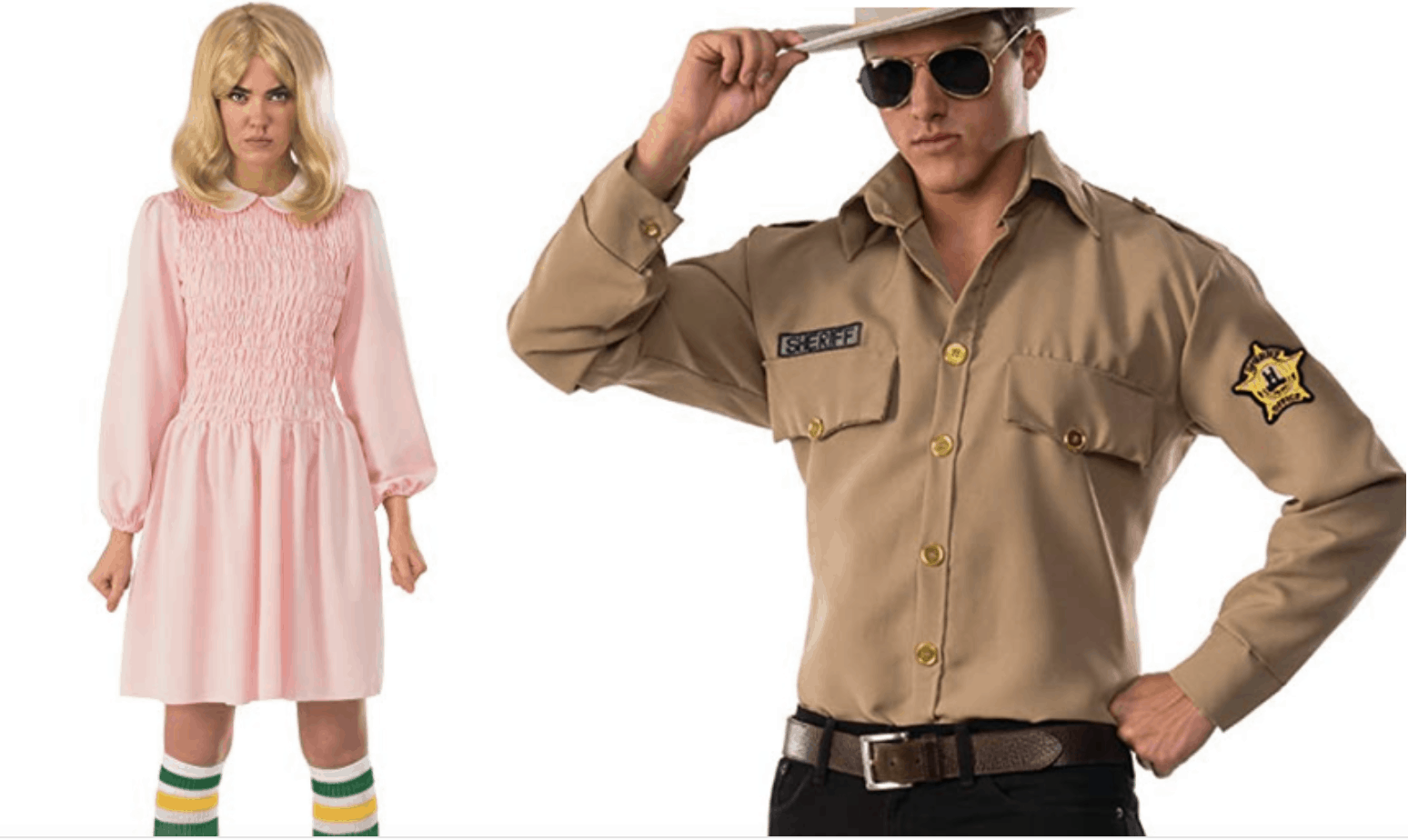 For now, it's a toss up between Bob Ross and Stranger Things, but I'm thinking Bob Ross (Deadpool, anyone?). What are you dressing up as this year?