This post may contain affiliate links, which means if you click through and purchase something using my links, I receive a small commission. You can click here to read my disclosure policy ? Thank you!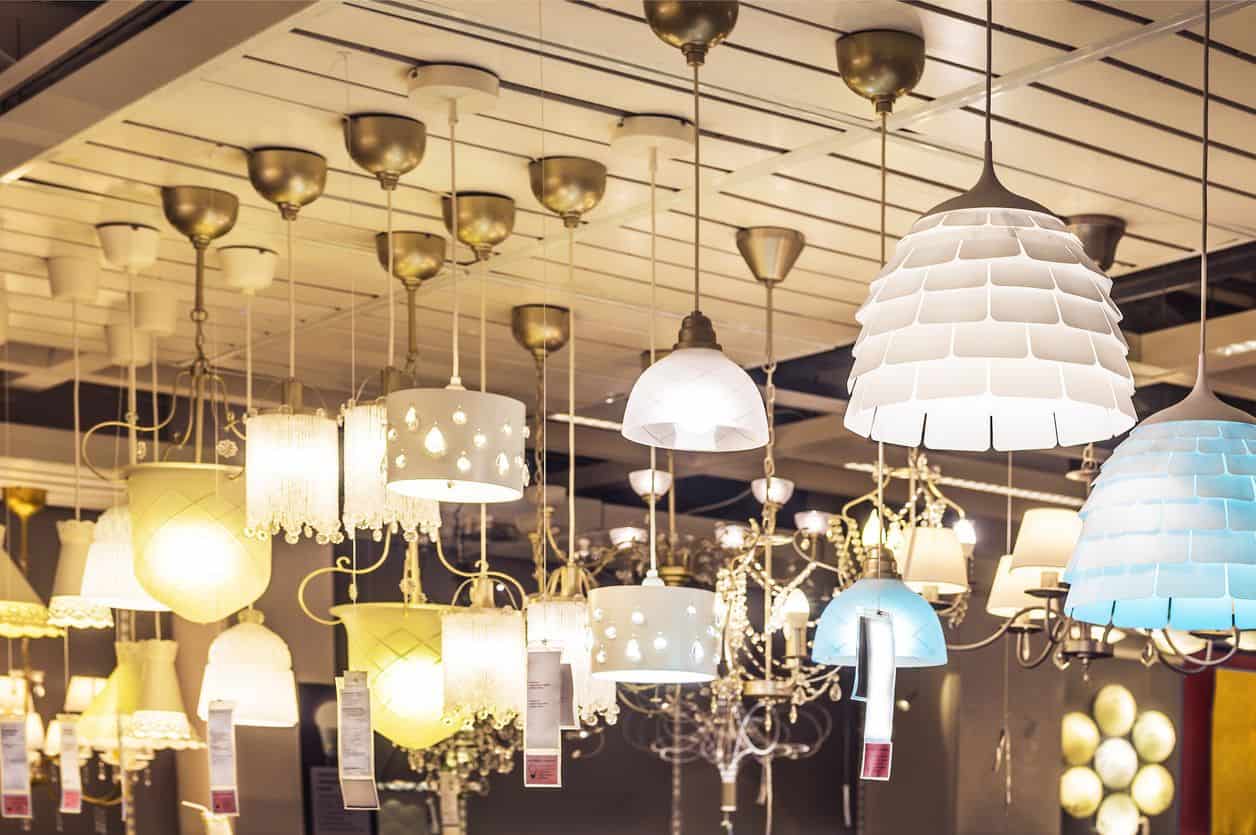 There's a lot of different stuff that goes into creating the atmosphere in a given home. That tastefully chosen art-piece on the wall will certainly have an effect, just like the choice between modern, sleek, Scandinavian-noir furnishings and antique Victorian hardwood will completely change the overall aesthetic.
But ornaments and design templates are all subject to one other factor which has a tremendous impact on the atmosphere and overall vibe of any home, and any format of home.
That is, of course, lighting.
The way your home is illuminated can change the mood from restful to stressful, or from vibrant to cavelike and morbid, all without the other features of the home having been tampered with in any way.
Here are some quick thoughts on how to use lighting to transform your home.
Use windows, skylights, and light colors to liven up common areas
As a general rule of thumb, you'll want common areas of the home — the living room, in particular, the dining room if you have one, and so on — to be as brightly illuminated as possible, with as much natural light as possible.
While influencing the amount of natural light in a room can be tricky, and may require expensive building and redesign work, there's nothing that brings such a room to life as sunlight streaming in through large windows and a skylight.
The common areas of your home are the places you'll be spending most of your waking hours — at least in theory. They are the parts of your home where you and your family, and any guests, will interact with each other.
Bright lights, and light colour schemes are the key to making these areas upbeat and lively instead of morbid.
Keep bedroom lighting subdued and invest in blackout curtains
The bedroom is pretty much the opposite of the living room, in that the primary function of lightning in this room should be to encourage you to wind down for sleep, and to enter a restful state generally.
For this reason, it's important to consider the benefits of blackout vs room darkening curtains, as well as using warm bulbs in your bedroom, with more red spectrum than blue spectrum light.
The more your bedroom feels like a cottage illuminated by firelight, the easier you'll find it to settle down and prepare for slumber when you're there.
Your bedroom, incidentally, should also not be used for casual daily activities, like surfing the web on your laptop, or watching TV.
All of these activities are forms of poor sleep hygiene, because they break the association in your subconscious mind between bed and restful sleep.
Setup subdued lamps alongside bright ceiling lights in the living room
Generally speaking, you're going to want to be able to switch between "lively" and "subdued" modes in the common rooms of your house, particularly in your living room.
While you'll typically want things to be nice and bright when you're entertaining guests, having dinner with the family, watching TV, or reading a good book in the evening or on a bleak winter's day, there will also be the times when you want to start winding down for bed and immersing yourself in a more restful atmosphere.
It's well known that exposure to blue spectrum light interferes with the body's melatonin (sleep hormone) production and disrupts the onset of sleep. Red spectrum light, on the other hand, has a soothing effect which can lull you to sleep in short order.
Having more subdued lamps in certain rooms of the house can help for those evenings when you may still want to be up for a while, but where you don't want to be getting yourself wired for an all-nighter.
Don't rely on a single light source if it would be inadequate
When you're attempting to illuminate a room, you need to commit to doing the job properly. If the room in question has one central light feature in the ceiling, which provides pitifully inadequate light and barely allows you to see what's going on in the room, don't just shrug your shoulders and accept this as your fate.
Instead, invest in multiple light sources for a room whenever necessary.
This could mean installing more ceiling lights, or it could just mean liberal use of lamps and standing lights around the home.
There's nothing quite as pitiful as having a room which you've tried your best to make lively and upbeat through decoration and other design elements, look sinister and depressing, because the sole pitiful light source in the room only illuminates one far-distant corner and leaves everything else to the imagination.
One solution which can have a massive effect on the lighting of your home is smart lighting. This will make your home lighting automated which means it is highly configurable, efficient, and convenient. It also makes setting up Mood Lighting very easy.